Georgia deputy suffers stroke at county jail, inmates rush to his aid
|
A group of inmates at the Gwinnett County Jail are being called heroes after they recently helped save the life of one of the sheriff's deputies on duty.
Without them intervening, it's possible the deputy would have died.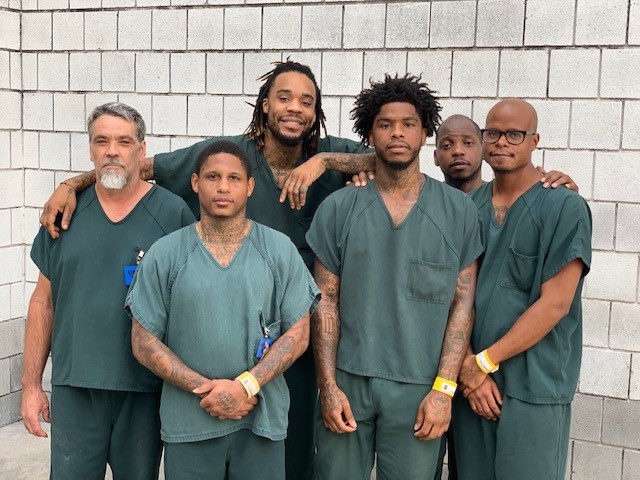 The Gwinnett County Sheriff's Office recently shared a post on Facebook praising a group of inmates for noticing something was wrong with Deputy Patrick Edmond while he was conducting cell searches.
The men, John Queen, Darius Wilson, Matthew Fountain, Jattir Moton, Rodrequs Wells and Brad Louden, immediately helped him to a chair and used his radio to call for help.
"Their actions undoubtedly saved Deputy Edmond's life."
Edmond was flown to a hospital where he received life-saving surgery. He hadn't known it at the time, but when the six inmates stepped up to help him, he was suffering a stroke.
And it was because of their quick reaction that he was able to make a quick recovery and is expected to be back at work soon.
This is so awesome. Often times we think of a negative relationships between inmates and officials, but this shows that's not true. They both have respect for each other.
Share this to thank these inmates for stepping up and saving Deputy Edmond's life.
The post Georgia deputy suffers stroke at county jail, inmates rush to his aid appeared first on Happy Santa.