Georgia teacher displays 'Black Lives Matter' poster in virtual classroom, parents complain
|
Schools are institutions where children learn about various subject matters ranging from practical to theoretical. In addition, they're introduced to different concepts, ideas, and beliefs that they may otherwise have not been introduced to at home.
Paige McGaughey, an eighth grade language arts teacher in Georgia, makes sure to share her beliefs, which are inclusive, with her students because "true learning can't take place if students don't feel like you care about them."
But recently, she learned that at least two parents had an issue with at least one of the posters she hung in her virtual classroom.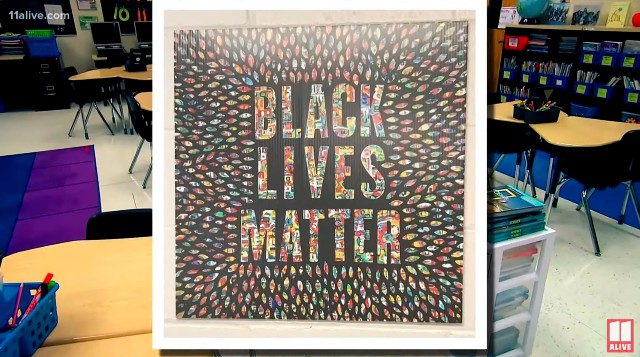 "I wanted to put the poster in my classroom because I love the poster and I love the message. I believe in the message," she told 11Alive.
McGaughey, who also has visible support for LGBTQ students, students of different faiths, and students who are immigrants in her classroom, felt compelled to show the importance that Black lives matter, especially after the murder of George Floyd.
"As a white female teacher, I want the message to be 'you matter and you are safe here' to all my students." she said.
However, two parents took issue with the poster.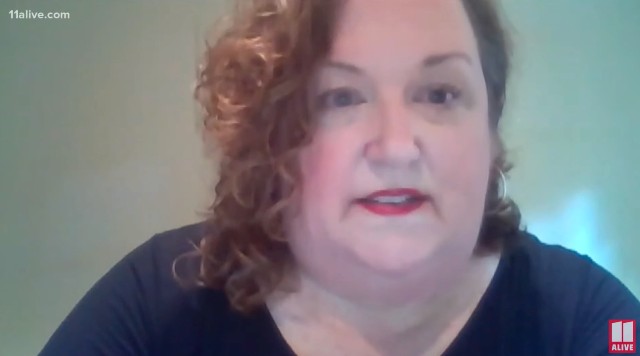 She told 11Alive that one parent was concerned McGaughey's teachings would be geared towards Black students.
"I was told that it was a divisive message and I was told it was a distraction in my classroom and that it impacted my effectiveness as a teacher," she said.
Eventually, the parents complained to the district.
The school district issued a statement saying that the principal spoke to McGaughey and asked her to "consider how not to make this poster a distraction for the students in the class."
"Our employees do have the same civic responsibilities and privileges as any other citizen, including actively supporting causes. However, that is not usually done in the workplace as it can become an effectiveness issue if it creates a disruption to the learning environment."
How is saying "Black lives matter" a distraction? It is a statement about treating others the way we would want to be treated, and isn't that what we should be teaching our children?
Share this if you agree that Black lives matter.
The post Georgia teacher displays 'Black Lives Matter' poster in virtual classroom, parents complain appeared first on Happy Santa.