Girl with bones so brittle a cough could break her, stands for the first time
|
[ad_1]

All babies must be handled with extra loving care but for baby Mya Honca her condition meant she was so fragile the slightest touch could cause her bones to break.
Mya, from Hull, England, was born with a rare form of brittle bone disease which meant she spent the first six months of her life lying down.
Her parents have had to handle her with the upmost care and she was referred to as a china doll, for her fragility. She even fractured her fema while she was growing in the womb.
But after months of work to help strengthen her muscles Mya has reached the awe-inspiring milestone of being able to stand on her own.
Her parents Emma Honca and Louis were able to record the special moment which made them feel both elated and terrified.
"We definitely see this as a major milestone and a cause of celebration, but at the same time, the prospect of Mya being on her feet does terrify me," mom Emma said as per The Metro newspaper.
"The more independence she gains the higher the chance is of her hurting herself, which isn't really something we can avoid, it's part of her life unfortunately," she added.
Mom Emma said Mya has an amazing attitude and despite her condition has never stopped smiling throughout.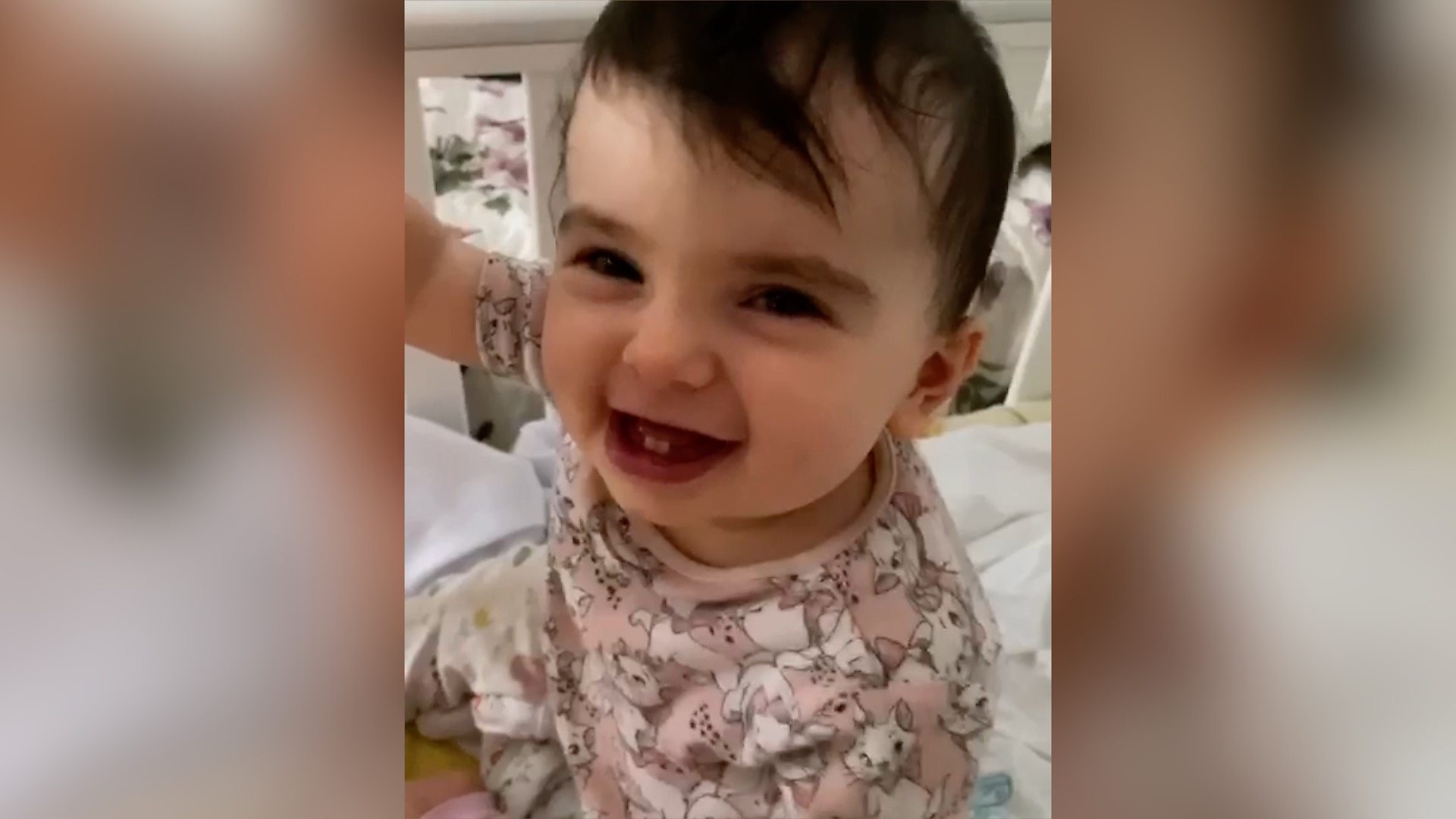 Mya, who has two older brothers, can be seen in the video giggling and blowing bubbles as she pulls herself to standing in her crib.
"To see Mya stand on her own two feet for the first time was a really incredible moment."
When Emma was 20 weeks pregnant a scan showed Mya had a fractured femur in the womb.
It wasn't until Mya was born last May that she was diagnosed with a brittle bone disease called Osteogenesis Imperfecta which affects about 1 in 10,000 to 20,000 people worldwide.
Emma said 15-month-old Mya, who can now hold her own weight for a few seconds before falling back down again, has no fear.
"She has no fear, which is a wonderful thing, but it does make me scared sometimes," Emma said.
"I don't want her to hold back and be fearful of the world, I want her to live the best possible life she can."
I have no doubt that this brave, determined girl will go on to defy doctors' expectations, she is a beautiful force.
Please share this adorable video of one very strong little lady.
The post Girl with bones so brittle a cough could break her, stands for the first time appeared first on Happy Santa.
[ad_2]