Good Samaritans rush to lift van off woman trapped beneath vehicle
|
It happened in a split second.
A van and a truck collided in Indianapolis and one of the occupants of the van was thrown out of the vehicle and became trapped under the mangled mess of metal.
"You could see the lady was underneath the van," Laurie Collins told WTHR.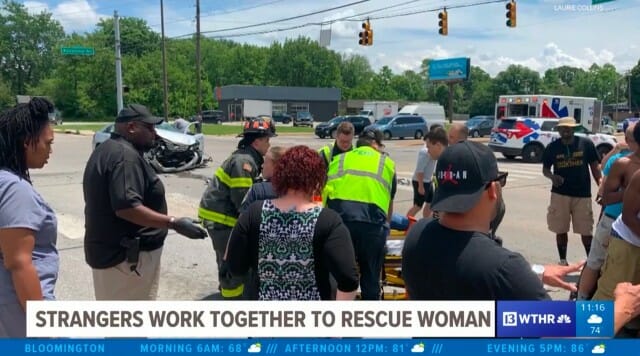 But, almost as quickly as the crash happened, people rushed to the scene to help.
"All of a sudden, all these people came out of nowhere, all kinds of different people and they were all trying to help together."
Dozens of good Samaritans hurried to help the woman who was trapped under the van.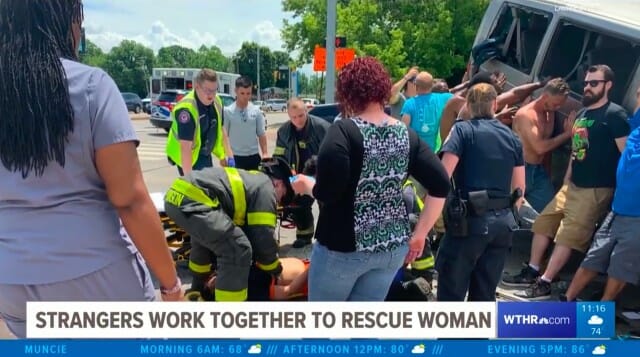 "I think they said, 'one, two, three' and they all pushed up and they almost couldn't get it, so like, two more guys came over and were trying to help," Collins said.
Once the woman was freed, the strangers continued to assist her.
"There was no hesitation. There was no decisions. It was instant, like everybody automatically worked together."
The woman was rushed to the hospital where according to reports she was listed in critical but stable condition.
We could all learn from these strangers who rushed to help. We need to put aside our differences and help one another.
Share this to thank those who helped rescue this woman.
The post Good Samaritans rush to lift van off woman trapped beneath vehicle appeared first on Newsner English.