Gunman kills federal judge's son, wounds husband inside their New Jersey home
|
A gunman opened fire at the home of a federal judge in central New Jersey Sunday evening, killing her 20-year-old son and injuring her husband.
A massive investigative is now underway.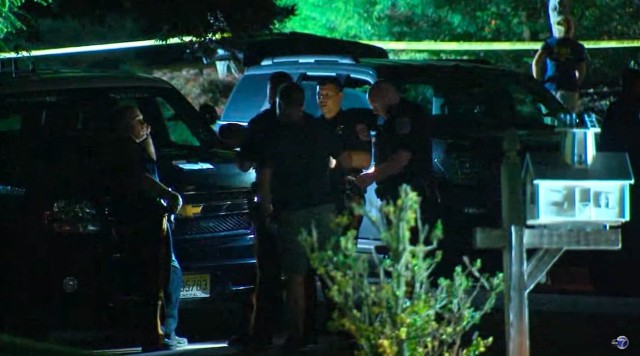 According to reports, an unidentified suspect dressed in a FedEx uniform approached U.S. District Court Judge Esther Salas' home and shot both her husband, Mark Anderl, and their son, Daniel Anderl.
It is unclear who opened the door, but both suffered gunshot wounds and were rushed to a nearby hospital. The couple's 20-year-old son later died.
"He was shot through the heart," Francis "Mac" Womack, the mayor of North Brunswick, New Jersey, where the family lived, told ABC News.
Mark, a criminal defense attorney and former assistant Essex County prosecutor, underwent surgery and is said to be in critical condition.
Salas, who was the first Hispanic woman appointed to the U.S. District Court in New Jersey, is believed to have been in the home's basement at the time of the shooting and was not injured.
State, local, and federal officials are now investigating, and the U.S. Marshals are providing Salas protection.
The FBI confirmed they are looking for one suspect.
Officials are asking anyone with information to call the FBI's Newark office at 1-973-792-3000. The number in an earlier tweet was incorrect.
Currently, investigators do not have a motive, but were looking into previous threats made against Salas and recent cases she presided over including the ongoing lawsuit brought by Deutsche Bank investors and the case against Real Housewives of New Jersey stars Teresa and Joe Giudice.
Government officials have shown their support for the judge and her family and have vowed to seek justice.
In a statement, Governor Phil Murphy expressed his condolences and said, "This tragedy is our latest reminder that gun violence remains a crisis in our country and that our work to make every community safer isn't done."
If you have any information regarding this horrific crime, you are asked to contact the FBI's Newark office at 1-973-792-3000.
Share this to spread the word. The person who committed this crime must be brought to justice.
The post Gunman kills federal judge's son, wounds husband inside their New Jersey home appeared first on Happy Santa.