High school senior cleans up street for 10 hours after protest turns violent
|
While thousands have showed up to march in protests that are being held around the country, even more are watching online through livestreams.
Antonio Gwynn, an 18-year-old high school senior, was watching an early morning Facebook Live of police activity in Buffalo, New York. Gwynn was "disgusted" and despite the time took immediate action.
"I went bought some trash bags grabbed my broom and my dustpan and I just started here," he told WKBW.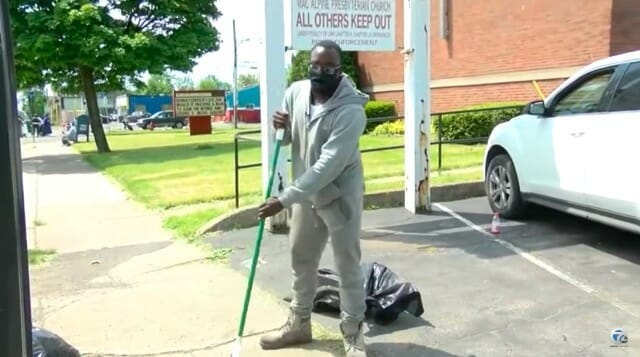 "I felt disgusted. My nerves were bad. They're destroying a city that could actually be very beautiful," the 18-year-old said after he witnessed the destruction of his town on Facebook.
So, Gwynn left his home at 2 a.m. and got to work.
"It was just me by myself. I just started riding up and down Bailey to see where stuff was destroyed so I can clean it up."
Eventually he was joined by Kalah Bishop, who organized a group to help cleanup, but they didn't arrive until 10 a.m. Eight hours after Gwynn began his cleanup efforts.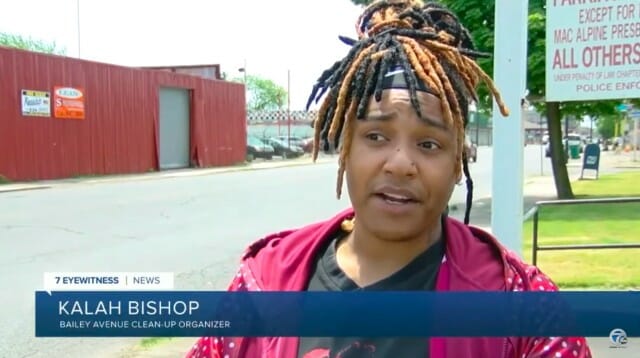 "To know that an 18-year-old had it in his heart to come out here at two in the morning and clean up… and to be honest, he kind of risked his life to do it. That's amazing," Bishop said.
"It's something that she [his late mother] would do probably because I mainly try to be just like her or something similar because I don't want to be a follower," Gwynn said. "I want to lead sometimes also."
The 18-year-old received praise for stepping up and cleaning his community after it was destroyed by violence.
How many 18-year-olds do you know who would go out at 2 a.m. to clean up the streets?
Let's give Antonio the praise he deserves!
The post High school senior cleans up street for 10 hours after protest turns violent appeared first on Newsner English.