Hiker survives 100-foot fall off cliff at Oregon state park: 'I'm not dying at 25'
|
[ad_1]

Gil Tighe was excited about taking a hike somewhere along the Oregon Coast with their partner for their 25th birthday. But within minutes of their birthday hike, their happy day almost turned into a tragedy.
"I just kept telling them, 'I'm gonna die soon,'" Tighe recalled.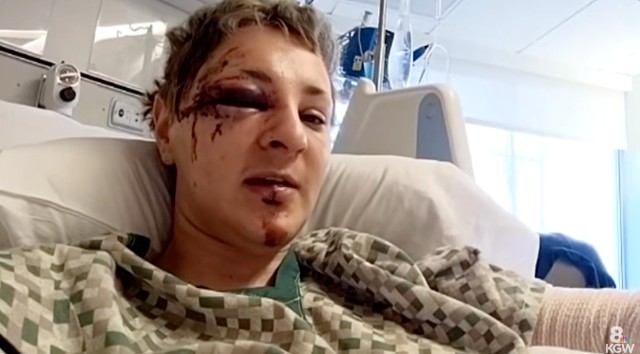 The two had located a trail at Hug Point State Park that neither had hiked before. It appeared well-traveled, but after just a few steps, Tighe slipped and fell 100 feet onto a bed of rocks below.
Firefighters were called to the park, but had a difficult time locating Tighe. Finally, a paramedic found Tighe and the two were hoisted to safety by a Coast Guard helicopter.
The rescue operation took about an hour.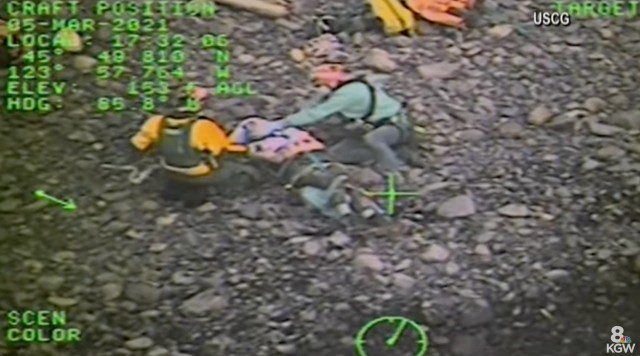 Tighe was brought to a hospital where they learned of they had suffered multiple injuries.
"My left arm is super broken, probably needs a metal plate in it," they told KGW.
"Fractures in my face, nose, ribs, left elbow, hip … So, I'm in a lot of pain right now, but feeling pretty positive about the amount I'm going to heal, which is incredible considering I fell 100 feet onto the rocks, and here I am walking away only needing one surgery."
The 25-year-old, who has previously been open about their battle with depression and suicidal thoughts, was extremely grateful for all those involved in their rescue and for giving them the chance to live another day.
"I didn't want to die when I have a good life, good partner, warm house. It's my birthday, I'm not dying at 25," they said. "To be able to be at this place as an adult and be like 'No I want to live,' is a pretty awesome development for me."
I'm so glad that Gil will be okay. It's scary how one small thing can change your life in an instant.
Share this on Facebook and send your well wishes to Gil.
The post Hiker survives 100-foot fall off cliff at Oregon state park: 'I'm not dying at 25' appeared first on Happy Santa.
[ad_2]