Homeless family forced to park in school parking lot so children can access school's wifi for free
|
For some going back to school has been a welcome change of pace, but for others it's been a nightmare.
Kaitlyn Chesser and her family live in Hanford, California. They are homeless.
Currently, they are staying at a hotel, which provides them with the necessities they need. Everything except internet in order for Chesser's three children to complete their school work.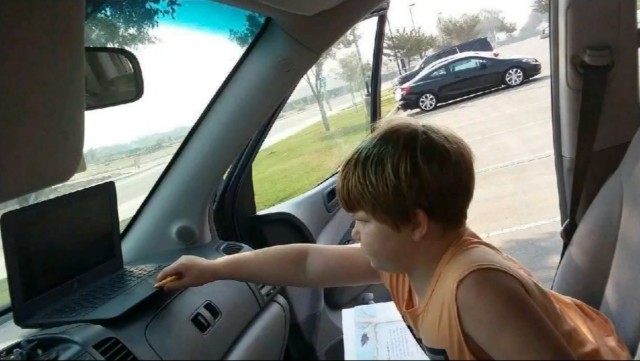 "The hotspots that the school has given us don't reach where we're staying," Chesser said.
Her solution?
Drive to the school, park her van in the parking lot, and let her children connect their Chromebooks to the school's wifi so they can do their work.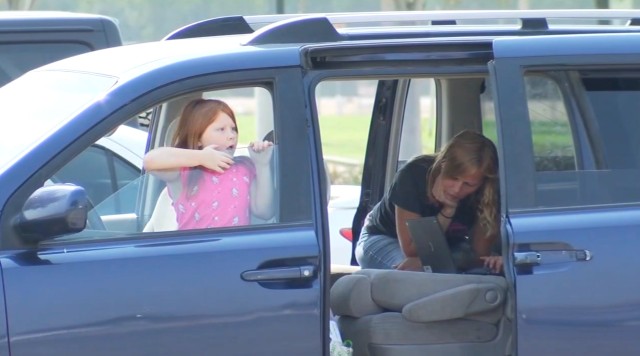 Not only is it not ideal to learn in a van, but the family isn't allowed inside the school building so when someone has to use the bathroom the children have to log out and they all go back to the hotel.
"And I feel terrible because when it's me that has to go to the bathroom, I feel like I'm taking away from them, and that's not fair to them," Chesser said.
The district's superintendent believed that the family's issue had been resolved when they received a second hotspot, but it was only recently that they became aware of the continuing problems.
Paul Van Loon, the superintendent, said they're working on a fix, and in the meantime the family will be allowed inside to use the bathroom.
While Chesser's husband works 12-hour shifts, she considers making sure her children "attend" their classes is her job, though she does plan to start a career as an EMT soon.
"This is my job right now."
This is the second time I've heard about a family struggling to access internet. I can only imagine how many others are having difficulty accessing wifi or devices to complete their work.
Share this to bring awareness to this issue. We need to help these people who aren't able to access the internet from their homes.
The post Homeless family forced to park in school parking lot so children can access school's wifi for free appeared first on Happy Santa.