Homeless veteran delivers his own baby in the car he and his wife are living in – congratulations
|
A US Air Force veteran who has been living homeless with his pregnant wife performed possibly his greatest deed thus far … when he delivered the couple's baby in their own car.
As per reports, Caleb Harris was working at a furniture moving company and going to college simultaneously when the COVID-19 pandemic hit.
Since he didn't have a laptop to do his online courses, he lost the GI Bill money he was getting to go to school. Couple that with the fact he wasn't making enough money to get by at work and Harris was left homeless with his wife, who had fallen pregnant.
As a last resort, the couple began living out of their cars. Harris applied for Section 8 housing, but the days, weeks and months passed without him hearing anything.
His wife's pregnancy progressed, until she began to get contractions at 2 a.m., on a weekend, halfway through her eighth month. She woke Caleb up, but by this time her water had broken and her placenta was out.
In true action man style, however, Harris leapt right into it. He was on the phone to paramedics as he delivered his own son in the back of a car. He said on the phone: "A little arm reached out, and this tiny hand hung on to mine and before I knew it, he pulled himself out".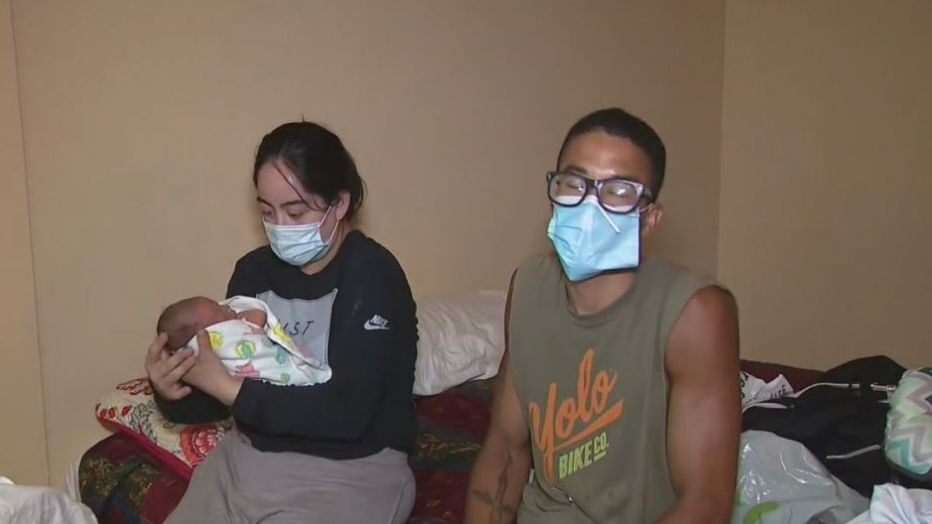 Council person Nury Martinez reached out to LAHSA, the LA Homeless Services Authority, who in turn contacted Veterans Affairs and one of their San Fernando Valley providers. Information was passed on and fortunately Harris and his wife had a motel room booked for them before they'd even left the hospital.
"Sometimes, people get caught in the fringes of the program, applications don't go through, or they get tired of the program" say LAHSA officials.
I'm just so happy Caleb Harris and his wife welcomed a healthy baby boy to the world.
Share this article to pay tribute to his former serviceman, and to congratulate him on the birth of his child.
The post Homeless veteran delivers his own baby in the car he and his wife are living in – congratulations appeared first on Happy Santa.