Homeless window washer working for $1 and saving for glasses breaks down after being given $500
|
Incredible footage showing the moment a homeless window washer breaks down in tears after benefitting from a stranger's kindness has gone viral.
The homeless man had reportedly been cleaning windows for as little as $1 as he aimed to save up for a pair of glasses. On the day the video in question was taken, he had managed to accumulate $11, but had no idea he was about to get the surprise of his life.
TikTok user @akramadinas shared footage depicting the homeless man being handed $500 – giving him plenty left over for supplies after buying the $150 glasses he wanted from Walmart.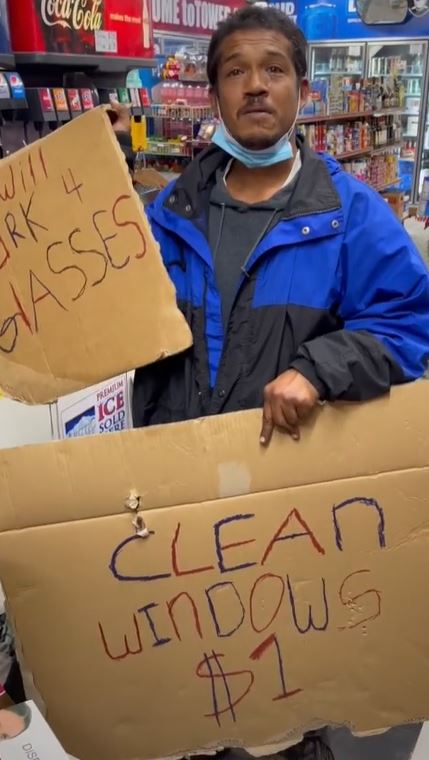 The man can be seen sobbing after being handed the money, and he's heard saying that he'll go to the store to buy his glasses the following day.
The clip uploaded to social media has rightly received plenty of attention for its pure raw emotion. At the time of writing, more than 2.5 million people have watched the video.
Watch the video in question below:
2020 may not have been the year many of us wanted or even expected, but that doesn't mean we can't continue to treat others with kindness and compassion.
For this man, a new pair of glasses clearly meant the world, and it warms my heart to see his happiness at being gifted them.
Please, share this article on Facebook so that more people can watch the video.
And remember to be kind to others, always.
The post Homeless window washer working for $1 and saving for glasses breaks down after being given $500 appeared first on Happy Santa.