Indiana high school student dies after being struck while trying to board school bus
|
[ad_1]

Summer is winding down and in many parts of the country students are returning to the classroom, if they haven't already.
And with children returning to school that means school buses are also returning to the roads, and we all need to remain vigilant.
Early Monday morning, a student from Columbus East High School in Columbus, Indiana, was struck by a vehicle as she attempted to board a stopped school bus.
She died from her injuries.
According to a post from Sheriff Matt Myers, officers responded to a call shortly before 7 a.m.
Witnesses to the accident described a high school student, who has since been identified as Lily Streeval, a junior at the school, being struck by a vehicle as she attempted to board a school bus.
Lily was transported to a nearby hospital where she was pronounced dead.
The driver of the vehicle fled the scene, but was followed by a witness who saw the crash.
Police were able to catch up with the suspect, identified as Shiam Sunder Shankara Subramani, 25, and he was taken for a blood draw before being transported to jail.
According to Myers, the bus was stopped and the suspect disregarded the bus' stop arms.
The suspect will charged with leaving the scene of an accident causing death, reckless driving, passing stopped school bus with arms extended causing death.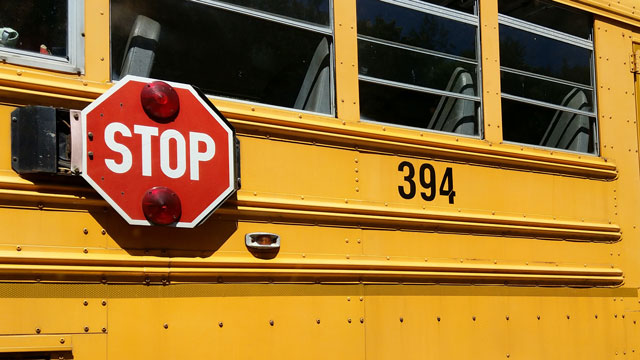 The school district issued a statement announcing Lily's death, and informing students of support that would be made available to them.
"As a school corporation, we experienced a devastating loss this morning," Dr. Jim Roberts, the district's superintendent, said. "Our hearts go out to Lily's family, friends, classmates and teachers who loved and supported her. She was full of life and enjoyed attending Columbus East High School."
"We will miss her greatly."
Rest in peace, Lily.
Please share this on Facebook to alert others that with school now in session we need to be aware of school buses and we must stop for them.
The post Indiana high school student dies after being struck while trying to board school bus appeared first on Happy Santa.
[ad_2]