It is now illegal to make a race-based 911 call in New Jersey
|
It is now illegal to make a false 911 call based on race in New Jersey, and soon the same could be said for California.
On Monday, New Jersey's Governor Phil Murphy signed legislature that amended the state's current law that previously stated falsely filing a police report was a crime.
Now, in New Jersey it is also a crime to call 911 "with purpose to intimidate or harass based on race or other protected class."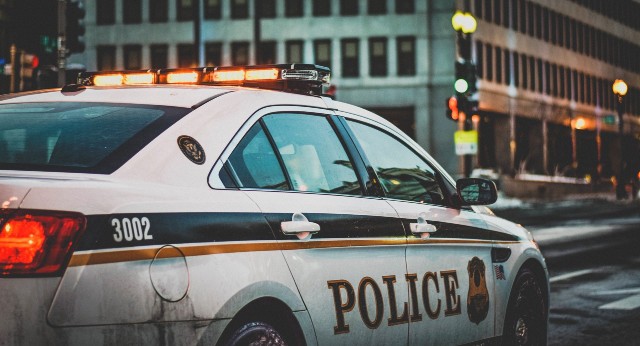 "Using the threat of a 9-1-1 call or police report as an intimidation tactic against people of color is an unacceptable, abhorrent form of discrimination," Governor Murphy said in a statement.
"This irresponsible misuse of our 9-1-1 system places victims in a potentially dangerous situation, and can erode trust between Black and Brown New Jerseyans and law enforcement. Individuals who choose to weaponize this form of intimidation should held be accountable to the fullest extent of the law."
Attorney General Gurbir S. Grewal said the state has spent the last two years working to "build and strengthen trust between communities and law enforcement," and it's his hope the new law will show residents the state's commitment to keeping residents safe and striving towards racial justice.
During the past few years, there have been numerous instances where people, mainly white women, have called the police on a person of color not because they were in need of help or doing something wrong, but simply because they were a person of color.
Think back to "Central Park Karen," or the woman who called to report a children's lemonade stand, or most recently, a woman who called 911 in Southern California and claimed she was attacked by three Black women who were jogging.
Lawmakers in California recently passed a similar bill that would make it a hate crime to harass someone based on their race, religion, or gender by calling 911.
According to reports, the penalty for falsely calling 911 to intimidate someone could result in jail and fines.
The bill has already passed the state's Senate and Assembly, it now goes to Governor Gavin Newsom.
"We have seen, time and time again, the immense physical and emotional impact of weaponizing the police against Black and brown individuals. No one should fear having the police called on them simply because they are walking their dog, barbequing with friends or asking a fellow New Yorker to follow the law," Senator Shirley Turner of New Jersey said.
These incidents are not new, but they are being recorded and shared more often. And the trauma they inflict on the victims only gets worse.
They need to stop. It is wrong to call 911 with the purpose of harassing or intimidating another person based on their race, religion, or gender.
Share if you want to see more states pass similar laws.
The post It is now illegal to make a race-based 911 call in New Jersey appeared first on Happy Santa.