Jacob Blake paralyzed from the waist down after police shooting, father confirms
|
Jacob Blake, the 29-year-old Black man who was shot in the back multiple times by police, is alive.
According to his family and attorney he is in stable condition.
"It's a miracle he's still alive," Benjamin Crump, Blake's attorney said in a statement.
Blake was shot in Kenosha, Wisconsin Sunday evening on a residential street. The incident was recorded and almost immediately video of the shooting began circulating online.
The video shows a Black man, followed by two officers, walking around the front of an SUV. As the man enters the vehicle, one of the officers grabs the man's shirt and several shots are fired.
At the time of the shooting, Blake's three children, ages 3, 5, and 8, were in the car.
Some suggest Blake was trying to break up a fight, but the incident is still under investigation. And during that time the two officers involved in the shooting have only been placed on administrative leave.
On Sunday, Blake underwent surgery. And now his father, also Jacob Blake, said his 29-year-old son is paralyzed from the waist down.
It's unclear if it will be permanent.
"What justified all those shots?" Blake's father told The Chicago Sun Times. "What justified doing that in front of my grandsons? What are we doing?"
"I want to put my hand on my son's cheek and kiss him on his forehead, and then I'll be OK," he said. "I'll kiss him with my mask. The first thing I want to do is touch my son."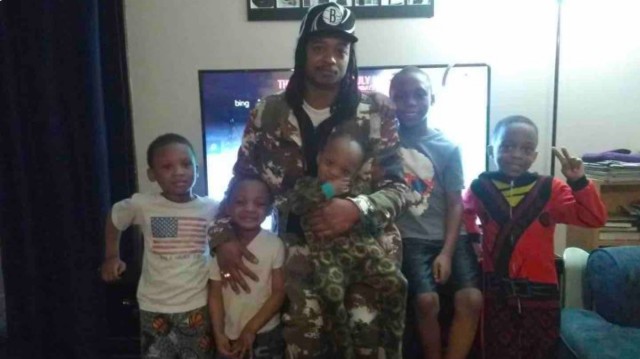 Blake's family started a GoFundMe shortly after the horrific incident and so far they have raised $775,000.
Following the police-involved shooting, people protested against the gross mistreatment of Black citizens in multiple cities across the country.
It is absolutely horrifying that this continues to happen. It saddens me that we have not made even the slightest progress since the murder of George Floyd, which sparked the current Black Lives Matter movement.
We need to do so much better.
Share this if you believe all lives won't matter until Black lives matter.
The post Jacob Blake paralyzed from the waist down after police shooting, father confirms appeared first on Happy Santa.