Julie Andrews pays tribute to 'Mary Poppins' co-star Dick Van Dyke at Kennedy Center Honors
|
[ad_1]

At 95, Dick Van Dyke is one of the true living legends of the entertainment industry. With his song-and-dance skills, he's graced some of the most beloved works of film, TV and theater, from Bye Bye Birdie to The Dick Van Dyke Show to Mary Poppins.
And even decades into his amazing career, Van Dyke is still going strong, continuing to perform on stage. So it's no surprise that he's received one of the highest honors in the American performing arts as one of this year's Kennedy Center Honorees.
The Kennedy Center Honors aired on June 6 in a special on CBS, which included many tributes to the honorees from their fans and peers.
And many of the most memorable tributes were for Van Dyke — including a special intro from one of his most legendary co-stars, Julie Andrews!
Andrews, who herself was honored by the Kennedy Center back in 2001, iconically played the title character in the 1964 Disney classic Mary Poppins, which co-starred Van Dyke as Bert, the lovable, dancing and Cockney-accented chimney sweep.
The duo shared some of Hollywood's most magical musical numbers, like "Step in Time" and "Supercalifragilisticexpialidocious."
So when she was asked to introduce Van Dyke for the ceremony, Andrews naturally made plenty of reference to Poppins — and said that Van Dyke is a lot like his on-screen character.
"I think Dick is as magical as [Mary Poppins] is," Andrews said. "Like his character, Bert, in that movie, Dick seems to have found the secret to happiness."
"And, like Bert, Dick is many things. He's an artist, a one-man band, a profound philosopher, a high-stepping showman and spreader of charm. And there's a secret — good luck does rub off when he shakes hands with you."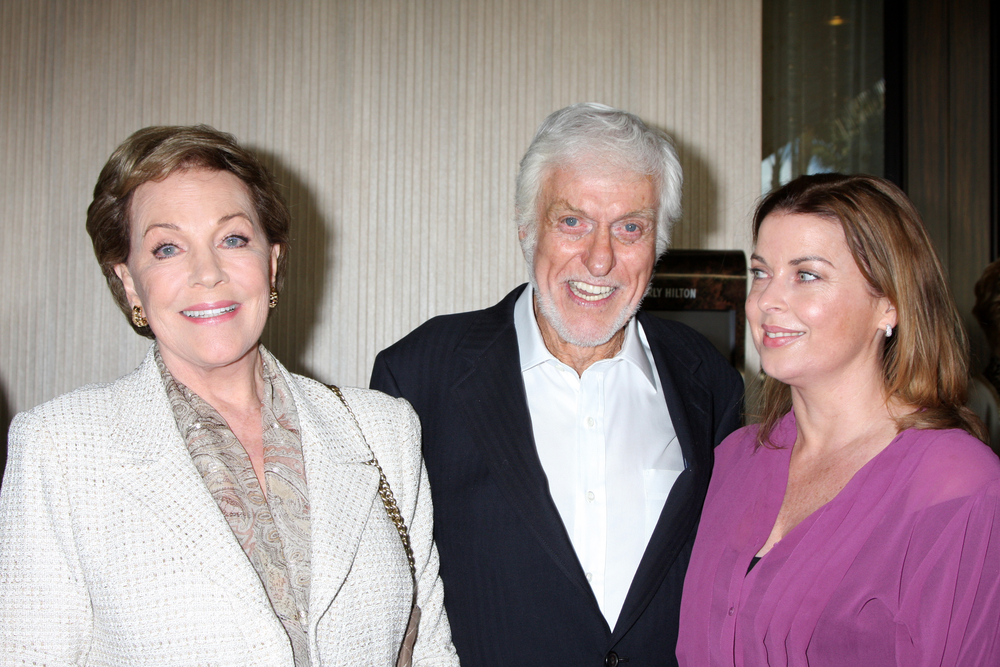 She described her old friend and co-star as "endlessly kind, wildly imaginative, insanely talented and hilariously funny."
"Every day is 'Supercalifragilisticexpialidocious' with you, Dick," she said.
Hamilton creator Lin-Manuel Miranda, who starred in the sequel Mary Poppins Returns in which Van Dyke made a cameo, also paid tribute: "Spend five minutes with Dick Van Dyke and you're more alive than you were before," he said, according to USA Today.
In fact, pretty much all of Broadway came out to honor the Tony-winning Broadway vet. Derek Hough, Laura Osnes and Aaron Tveit, some of today's biggest Broadway stars, performed an incredible dance number to the Mary Poppins song "Step in Time."
Derek Hough and Laura Osnes also performed another iconic Dick Van Dyke number: "Put on a Happy Face," from Bye Bye Birdie.
Van Dyke was the original performer the now-classic song, and its tap dance number, as Albert in the 1960 Broadway production. He later reprised the role in the film version.
Van Dyke was thrilled by the homages, impressed by how this new generation took on the old songs.
"There was some great, great dancing tonight," Van Dyke said. "They were doing dance numbers I couldn't have done."
"All those numbers reminded me of how much fun I had over the years."
While it was a great tribute to his long career, Van Dyke is far from over. He's still eager to perform, and wants to get back on stage as soon as possible.
"Oh, God, I knew I liked it, but I didn't know how much I would miss it," Van Dyke said in a recent interview with the Washington Post. "I really miss getting up in front of an audience."
"I've got an hour and a half put together like a one-man show," he told the Post. "Gregory Peck went out and did it and Cary Grant did it. Just sit in a chair to have a little footage to show and talk about their lives."
He also recently showed off his still-active lifestyle, doing push-ups on CBS.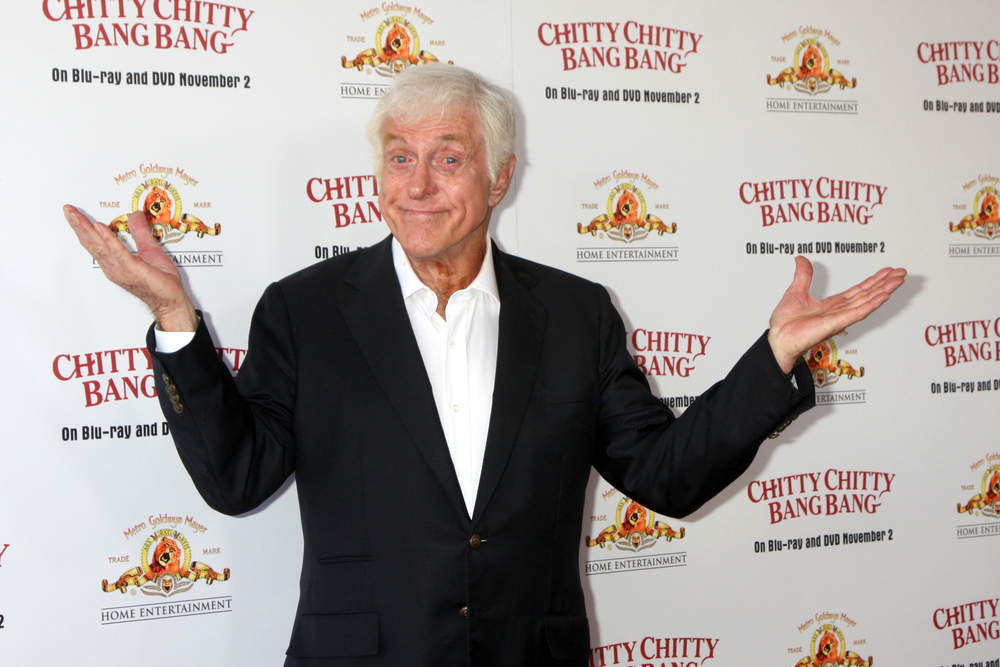 Other honorees at this year's Kennedy Center honors include hit country artist Garth Brooks, actress and choreographer Debbie Allen, folk singer Joan Baez and violinist Midori.
But Van Dyke was the most overdue for the honor, and arguably the most widely beloved around the world for his movie and TV roles, so we're especially happy he got the honor — and received so much love from his fellow musical actors.
Congrats to Dick Van Dyke on this great honor! Glad he's still going strong, and hope he continues acting — and dancing — for many years to come!
Share this story if you love Dick Van Dyke!
The post Julie Andrews pays tribute to 'Mary Poppins' co-star Dick Van Dyke at Kennedy Center Honors appeared first on Happy Santa.


[ad_2]