Kansas City 13-year-old who lost his mother in search of new family
|
[ad_1]

Ben is in search of a new family.
Several years ago, he lost the only family that he knew when his mother died. Now, the 13-year-old from Kansas City, Missouri wants to find a mother and father who will love him and help him achieve all he wants to achieve in life.
"That's the main thing I want is really just a mom," he said.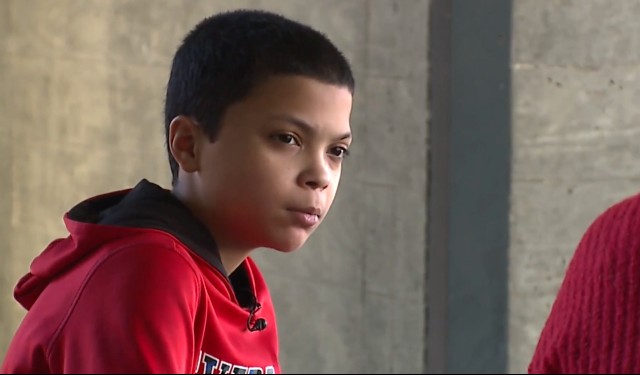 Ben's story was recently featured on Fox 4, and it soon caught the attention of many.
The teenager has been in foster care since his mother died and is currently looking for the perfect family. His only requirements for finding the perfect family are two parents.
"It doesn't matter to me. As long as I have parents, I'm good," Ben said.
Like many kids his age, he loves sports, particularly baseball, and he loves to play video games. He also love science.
While he doesn't know what he'd like to do when he grows up, perhaps his future family can help him with that, he hopes that they will be able to "help me find a job and get a car."
Ben is such a sweet boy and he deserves to find a family who will love him and help him grow into adulthood.
If you're interested in adopting Ben or know someone who might be interested, contact Megan Fisher, the Adoption Coordinator for Jackson County at 816-889-2144.
Share Ben's story on Facebook to help him find the family he's been dreaming about!
The post Kansas City 13-year-old who lost his mother in search of new family appeared first on Happy Santa.
[ad_2]