Kathy Griffin diagnosed with stage one lung cancer: 'I've never smoked!'
|
[ad_1]

Kathy Griffin has revealed she has stage one lung cancer.
The 60-year-old comedian revealed the stunning health news on social media Monday morning.
She said despite having never smoked, she was diagnosed with lung cancer and will have surgery to remove half of her left lung.
According to the CDC, as many as 10 to 20% of lung cancers, which equal 20,000 to 40,000 cases, occur in people who never smoked or those who smoked less than 100 cigarettes in their life.
It's estimated that more than 7,000 of those cases are due to secondhand smoke.
HuffPost reported that the award-winning star, who had been hospitalized last year, only learned of her diagnosis a few weeks ago.
"I was definitely in shock," Griffin said in a Nightline interview set to air Tuesday. "I'm still a little bit in shock, not denial, but once a day I'll turn to somebody and be like, 'Can you believe this shit? Is this a bitch or what?'"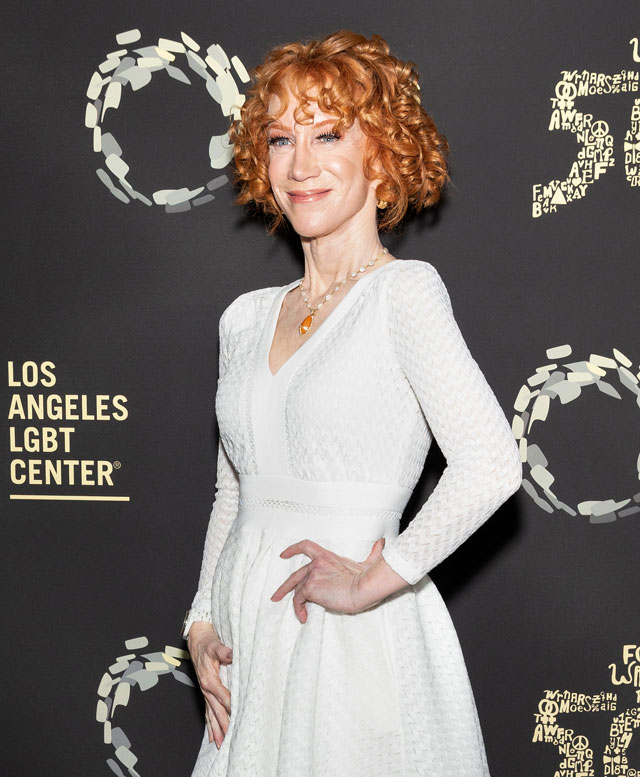 Both she and her doctors are optimistic about her prognosis as the cancer appears to be contained in her left lung.
"Hopefully no chemo or radiation after this and I should be have normal function with my breathing," she wrote.
She also added that she's fully vaccinated, and if she wasn't, the consequences would have been more severe.
"Please stay up to date on your medical check ups. It'll save your life."
We wish Kathy a speedy recovery from surgery.
Share this post on Facebook and send your well wishes to Kathy Griffin.
The post Kathy Griffin diagnosed with stage one lung cancer: 'I've never smoked!' appeared first on Happy Santa.


[ad_2]