Katy Perry shows off baby bump in crop top while reminding us to wear a mask
|
Katy Perry is empowering all pregnant women to show off their baby bump, while reminding us all to wear a mask.
Pictured on Instagram wearing merchandise for her upcoming album "Smile" she posted three pictures to the delight of her fans.
Katy is wearing a Smile crop top and shorts baring her beautiful baby bump and in another of the images she's wearing a mask. The post reads: "Never too pregnant for a crop
and never too good for a mask

"
Identifying her surroundings as "Jumbo Clown Room" the singer also shared a picture of herself in a 'Smile' baseball cap and bright pink lipstick.
Thousands of delighted fans or 'KatyCats' commented on the series of images with words of love.
One wrote: "My jaw hit the floor! Yass queen!"
Another follower wrote: "GLOWING GLOWING WE LOVE TO SEE IT."
Katy is expecting her daughter with partner Orlando Bloom later this year. The 43-year-old Hollywood actor recently posted a video of himself on Instagram getting a tribute tattoo to his dog Mighty who passed.
In the post, which Katy also shared, the British-born star is wearing a mask while the tattoo artist writes the name of his dog on his chest.
Katy and Orlando started dating in 2016, they announced their split the following year and in 2018 began dating again, getting engaged on February 14, 2019.
Katy's sixth album "Smile" will be released on August 14.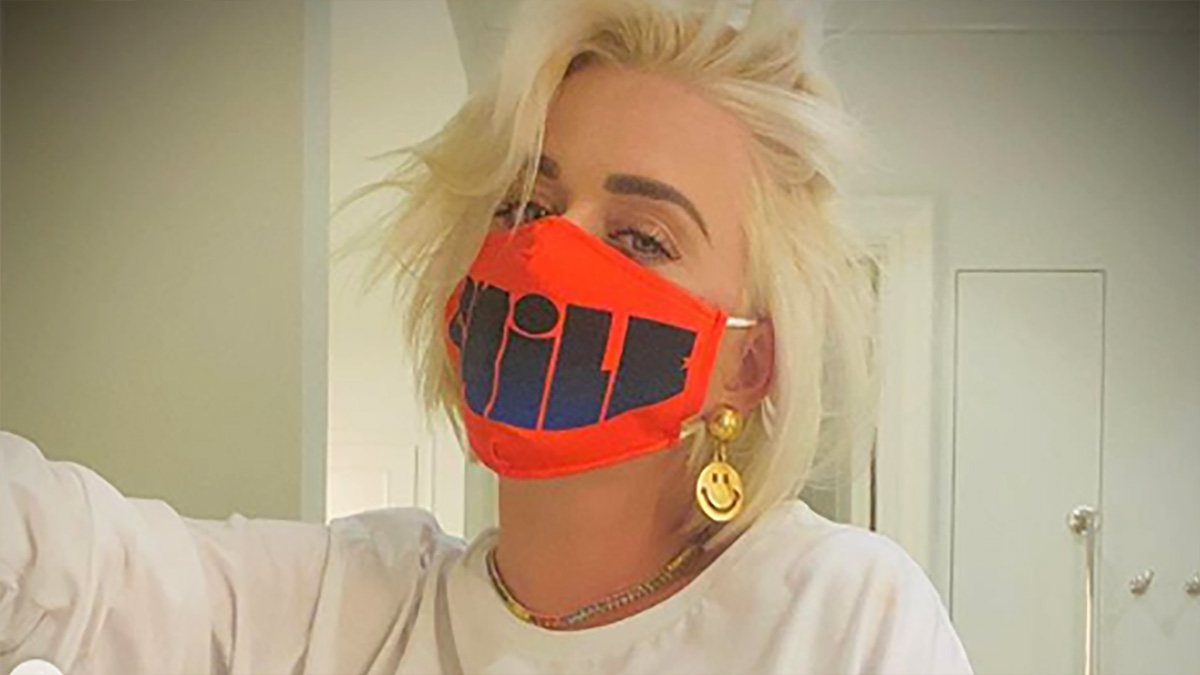 I can't help but smile when I look at these images, so empowering with an important message behind them.
Please share if you too loved seeing these images of a glowing Katy Perry.
The post Katy Perry shows off baby bump in crop top while reminding us to wear a mask appeared first on Happy Santa.