Kelly Ripa, Kathie Lee Gifford pay tribute to late cohost Regis Philbin
|
Television lost one of its most enduring icons over the weekend when Regis Philbin died at the age of 88.
A TV staple for decades, Philbin holds the Guinness World Record for the most hours on US television. In addition to hosting hit game shows like Who Wants to be a Millionaire? Philbin greeted the world every morning with his syndicated morning talk show, Live!
Now, Regis' former colleagues are paying tribute to the late legend, including his two former morning cohosts.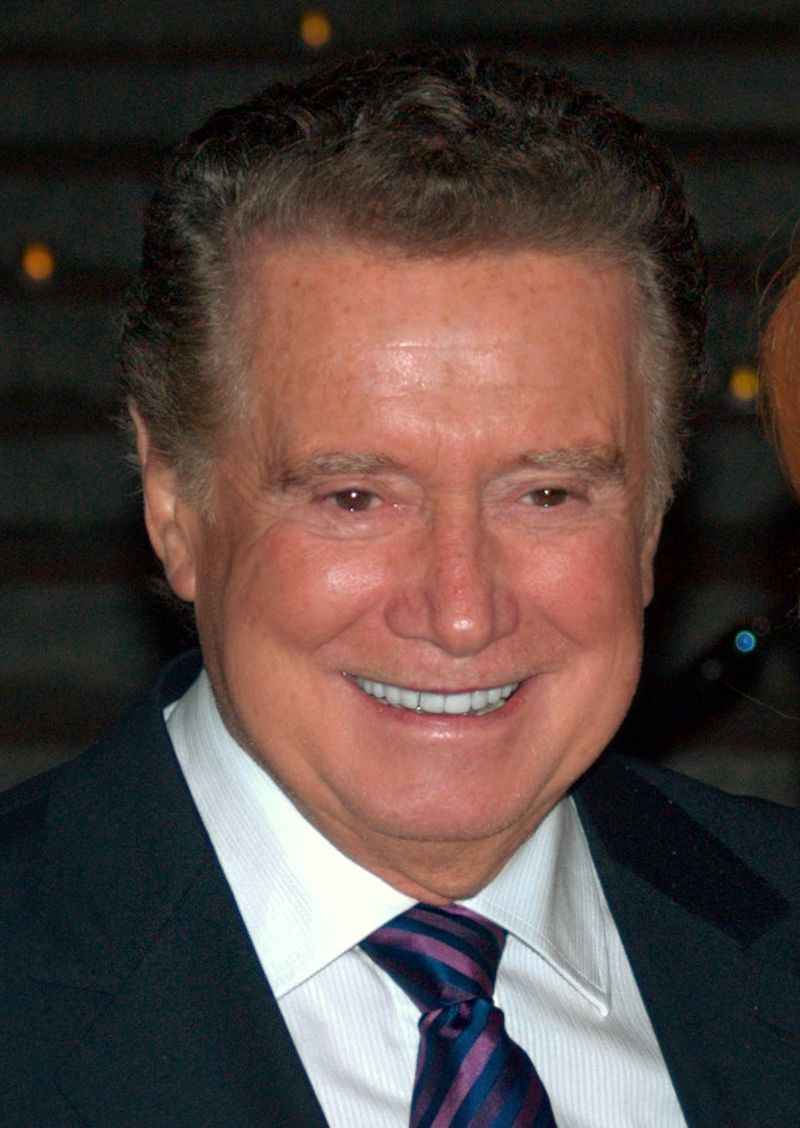 One tribute came from Regis' longest-serving cohost, Kathie Lee Gifford, who joined him on The Morning Show in 1985, which later was titled Live with Regis and Kathie Lee.
Gifford cohosted with Regis until she left the show in 2000, and now hosts the fourth hour of NBC's Today. The two hosted 15 years together.
"There are no words to fully express the love I have for my precious friend, Regis. I simply adored him and every day with him was a gift," Gifford wrote on Instagram. "We spent 15 years together bantering and bickering and laughing ourselves silly—a tradition and a friendship we shared up to this very day."
"There has never been anyone like him. And there never will be."
Gifford's replacement on the show was Kelly Ripa, who hosted with Regis from 2001 to 2011, when Regis retired from the show.
Michael Strahan was her cohost for four years. The current incarnation of the show, Live with Kelly and Ryan, stars Ripa and Ryan Seacrest.
The two current hosts paid tribute to Regis Philbin, first through an Instagram post.
"He was the ultimate class act, bringing his laughter and joy into our homes everyday on Live for more than 23 years," the hosts wrote. "We were beyond lucky to have him as a mentor in our careers and aspire everyday to fill his shoes on the show."
When the show returned for the week this morning, the hosts dedicated the first hour to tributes to Regis Philbin.
Seacrest recalled that Philbin was a sort of mentor to him as a television host, and recalls how he gave him his "seal of approval."
"I remember one morning after the show when we first started, he came down to the radio studio and gave me a hug," Seacrest said.
"When I started, I wanted to be there for you, and I wanted him to approve the idea. I felt that when he came down."
And Kelly recalled the impact Regis had on her children.
"He would talk to them like they were adults no matter how old they were, and my kids responded to that. They worshiped him." 
Most touchingly, they aired a beautiful tribute to Regis' career on the show, set to the song "Seasons of Love" from the musical Rent.
But the lyrics were changed to "995,600 minutes" — the amount of time Regis was on the air when he received the world record.
Rest in peace, Regis Philbin! He was a true legend whose influence on TV will be felt for generations.
Share this touching tribute!
The post Kelly Ripa, Kathie Lee Gifford pay tribute to late cohost Regis Philbin appeared first on Happy Santa.