Ken Osmond, who played Eddie Haskell on 'Leave it to Beaver,' dies at 76
|
Audiences who grew up loving the classic 1950s sitcom Leave it to Beaver can't forget the iconic Eddie Haskell, the troublemaking, smart-mouthed best friend of Wally Cleaver.
Sadly, it was just announced that Ken Osmond, the actor who played Eddie on the original series and its revivals, has died at the age of 76, according to Variety.
Osmond began his career as a child star, acting in commercials and extra roles before landing his big break on Leave it to Beaver.
He landed the role in 1957, and at the time it was intended to be a one-off guest appearance. But Osmond made such an impression with the character that Eddie Haskell became a major character on the show.
Eddie Haskell became the archetype of a sneaky teenage troublemaker: always extra polite to parents and other grown-ups, but always getting his friends into mischief.
TV Guide named Eddie Haskell the 20th greatest TV character of all time, and the name is still used to describe kids like him.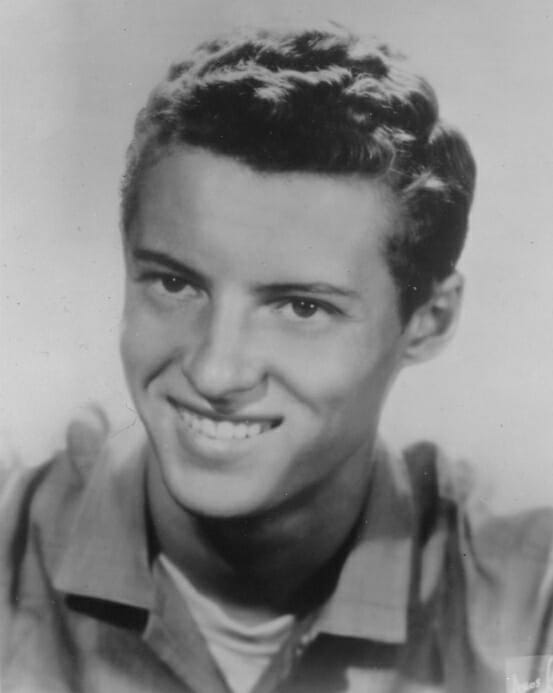 Osmond continued to be part of Leave it to Beaver throughout its run, even though in the final few seasons he was enlisted in the US Army Reserve.
After the show ended, he continued to make guest appearances on other sitcoms, but finding himself typecast in the Eddie Haskell role, he decided to step away from show business.
So in 1970, he switched careers and became an LAPD police officer. He says he grew a mustache so he wouldn't be recognized as Eddie.
In 1980, he was shot in the line of duty by a fleeing suspect, but a bulletproof vest saved his life. He retired from the force in 1988.
Osmond continued to revive the role of Eddie Haskell in reunion specials like the TV movie Still the Beaver and the series the new Leave it to Beaver, and had a cameo as "Eddie Haskell, Sr." in the 1997 Leave it to Beaver movie.
The actor died today at 76, of an unknown cause of death. He passed away surrounded by his family members.
"He was an incredibly kind and wonderful father," Haskell's son Eric told Variety. "He had his family gathered around him when he passed. He was loved and will be very missed."
Rest in peace, Ken Osmond! Thank you for all the laughter and memories you gave us as Eddie Haskell.
Share this story with your favorite memories of the late actor!
The post Ken Osmond, who played Eddie Haskell on 'Leave it to Beaver,' dies at 76 appeared first on Newsner English.