Kevin Bacon's daughter Sosie is following in her father's footsteps
|
Kevin Bacon and Kyra Sedgwick are a much-admired celebrity couple whose love for each other has not only stood the test of time but all while under the harsh scrutiny of the media.
The famous couple got married in 1988 and the following year had their son Travis, three years later they had another child Sosie Bacon.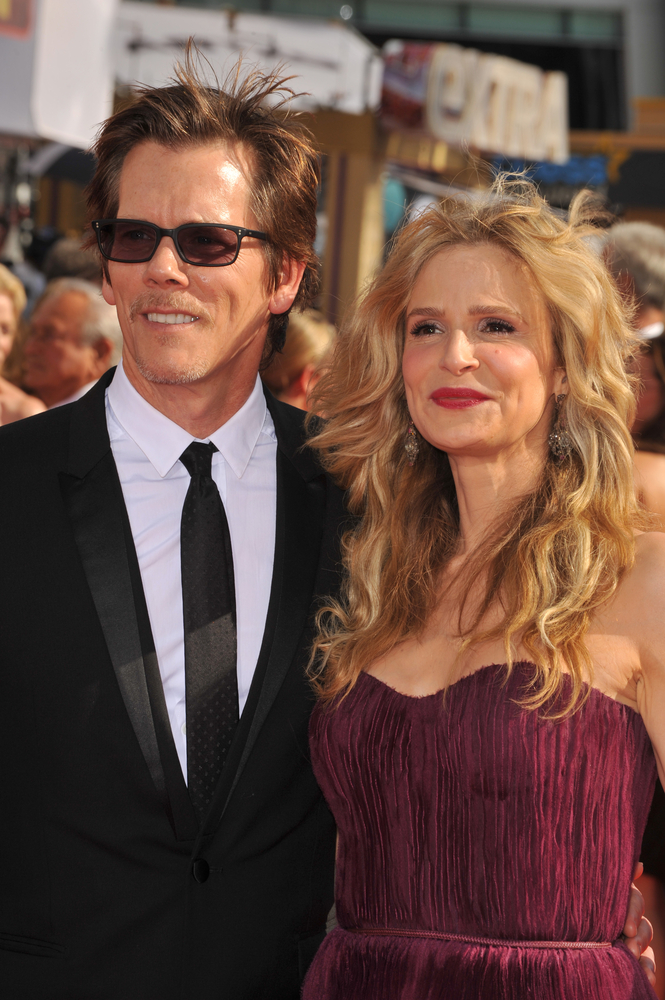 While Travis, now 31, has appeared in a few movies and is now more focused on his music career, Sosie has thrown herself completely into following her parents' footsteps.
Sosie Bacon was born on March 15, 1992, in Los Angeles.
Sedgwick gave birth shortly after filming Miss Rose White, and named her newborn after the movie's art director, Sosie Hublitz
Today, Sosie is now 28 years old and has been building a career in the movie industry since she was 13 years old.
Her first role was alongside her big brother Travis in her dad Kevin Bacon's movie Loverboy in 2005, where she played 10-year-old Emily.
Took time out
Her performance caught the attention of "The Closer" producer James Duff who suggested her for the role of Deputy Chief Brenda Leigh Johnson's niece Charlie. The much-loved show starred her mother Kyra Sedgwick.
Following her role on "The Closer", Sosie took time out to finish her education and attended Brown University and then followed her father's career path of musical theater when she studied at musical theatre company CAP21. Kevin Bacon left home at age 17 to pursue a theater career in New York City.
Sosie then joined the cast of "Fiction in Photographs" in 2012, an off-Broadway musical by Dan Mills and Randy Redd.
Since then the L.A. born actress has appeared in television series "Basic Witches," and in TV shorts "Wishin' and Hopin,' "Lady Loney," and "Another Life." 
Proud dad
At just 21 years old she was awarded the Miss Golden Globe award and was given the opportunity to hand out Golden Globes to bigger stars.
Proud dad Kevin told MTV News that he was "actually sort of astounded at how easily she has slipped into this. The last couple of days, she's been up at the crack of dawn and going around and doing interviews."
He added that Sosie had fallen into the acting role smoothly.
Sosie's celebrity parents have always tried to create the most normal of upbringings for their kids.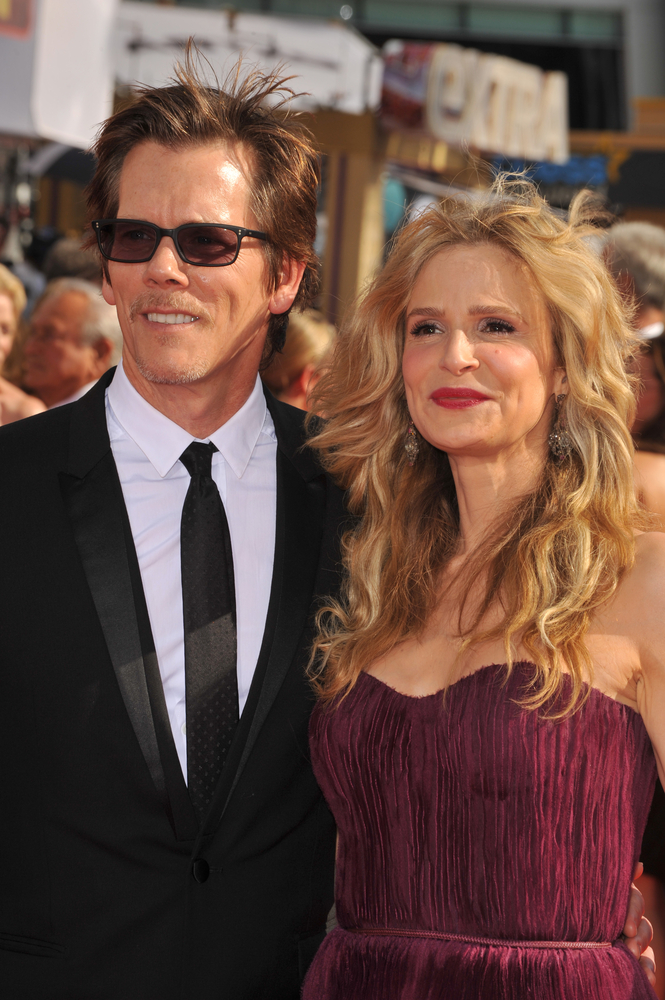 Kyra Sedwick was just 12 years old when she first met Kevin, 7 years her senior. She had gone to see a movie with her brother, which starred Bacon, and then met him after.
It wasn't until a decade later that their paths crossed again on the set of Lemon Sky. Kyra revealed that Bacon wasn't really her type.
"He definitely wasn't my type. In fact, I vividly remember looking at his butt when he walked away after we first met and thinking, Well, I guess some girls like that," Kyra admitted to Wide Open Country.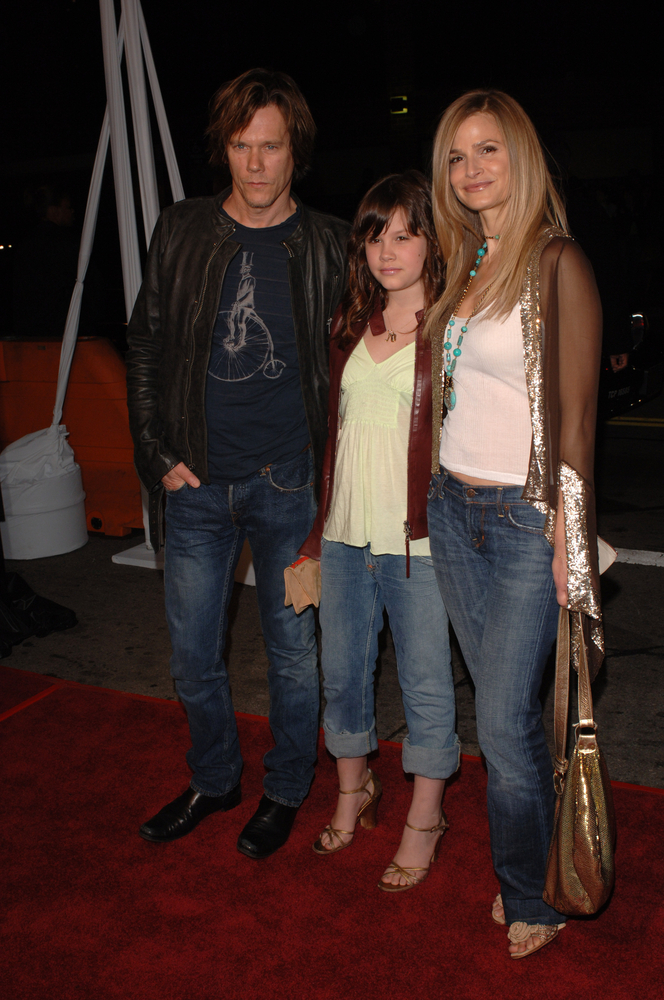 Closer bond with Kevin Bacon
While mom Kyra Sedgwick filmed "The Closer",  from 2005 to 2012, she would spend six months in L.A. while Kevin Bacon stayed at home in Manhattan with the kids, leading to a closer bond between Sosie and her father, Sedgwick said.
"How lucky is any daughter to feel safe and taken care of by their father? It's a wonderful thing. I'm a very big personality. Certainly having me gone has by necessity created a more intimate relationship with both my kids and him. It's a huge gift," Sedgwick explained.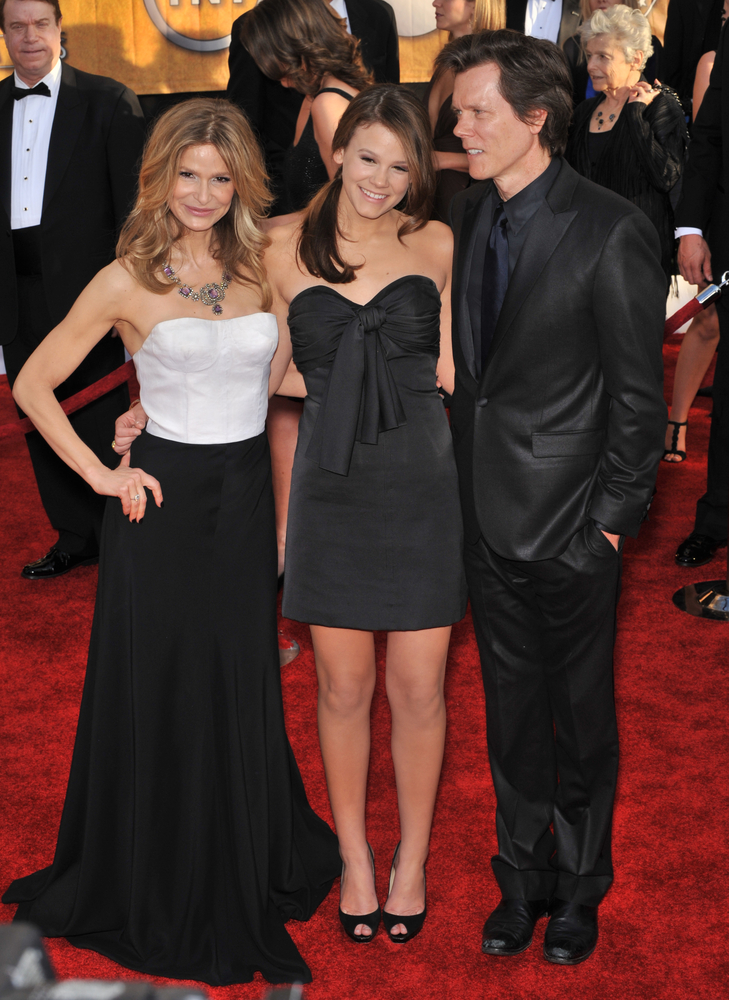 At just 22 years old Sosie landed the lead female role in the independent thriller Off Season opposite Chance Kelly.
Sosie then secured perhaps one of her biggest roles playing Skye Miller in Netflix's hit teen drama "13 Reasons Why."
Last year, she was cast alongside Hannah Murray and Matt Smith in the biographical drama "Charlie Says." 
It's clear Sosie not only has a talent for acting but her singing ability has been showcased on the few occasions she's joined her dad on stage with his band The Bacon Brothers. She's even performed with big brother Tristan and his band Idiot Box.
Her latest project is with TV series "Narcos: Mexico" playing Mimi Webb Miller.
At just 28 years old Sosie Bacon has an enviable list of credits to her name, I can't wait to see what she does next.
Please share with all the movie fans you know.
The post Kevin Bacon's daughter Sosie is following in her father's footsteps appeared first on Happy Santa.