Kristy McNichol's life and struggles after 'Family' ended
|
Being famous as a teenager can't be easy. It must be extremely complicated to feel that you are constantly observed and judged. You have no private life, and your love stories are especially interesting for your fans.
I understand that for Kristy McNichol to be candid about who she really was wasn't an option, at least not in the 70s. So she struggled with her secrets and condition for years.
Kristy McNichol was born in Los Angeles on September 11, 1962. She became an actress very young and during the 70s and 80s, Kristy was one of those actresses that you felt was everywhere, appearing in everything.
Kristy found her way into viewers' hearts as Letitia 'Buddy' Lawrence in the television series "Family", in 1976. She won two Emmy Awards for that role. She also starred movies like "Little Darlings", "Women of Valor", "You Can't Hurry Love" and "Two Moon Junction", as well as the television series "Empty Nest".
She first dated men
In the early years of her career, Kristy had a couple of high-profile relationships with men. According to DatingCelebs, Kristy dated the American actor and television director Scott Baio in 1977. The relationship didn't last long, though, and one year later she started dating singer and actor Leif Garret. They broke up in 1979, after just two years together.
The truth was that her heart didn't belong to men. In the beginning of the 80s, she fell in love with actress Ina Liberace, as per DatingCelebs. Below is the couple at the Sixth Annual People's Choice Awards, at the Hollywood Paldium, on January 24, 1980:
She also had a relationship with the Canadian actress Elisabeth Brooks, who sadly passed away in 1997 at the age of 46.
Mental problems were chasing her
But behind the scenes life was not so bright. Despite all the fame and love and admiration she got, Kristy felt she was often depressed and emotionally unstable, and that started to affect her work.
During filming in France one Christmas, Kristy broke down and ran to California.
"I couldn't eat, and the whole month I was in France I hardly slept. When I did sleep, I was dreaming strange things. I was crying all the time. My weight dropped down to about 96 lbs. Nonstop anxiety. I was always shaking like a leaf. Freaking out, crying, confused, I didn't know what was going on," she said, as per NewsAmomama.
At that time there was not a diagnosis for what she had, but she met a psychiatrist who helped her to understand her emotional breakdowns. Kristy had bipolar disorder, and she claims the lack of proper childhood was one of the reasons.
Martie, the love of her life
She left her carrier as an actress behind and, during the last few decades, Kristy has lived away for the cameras, with the love of her life, Martie Allen.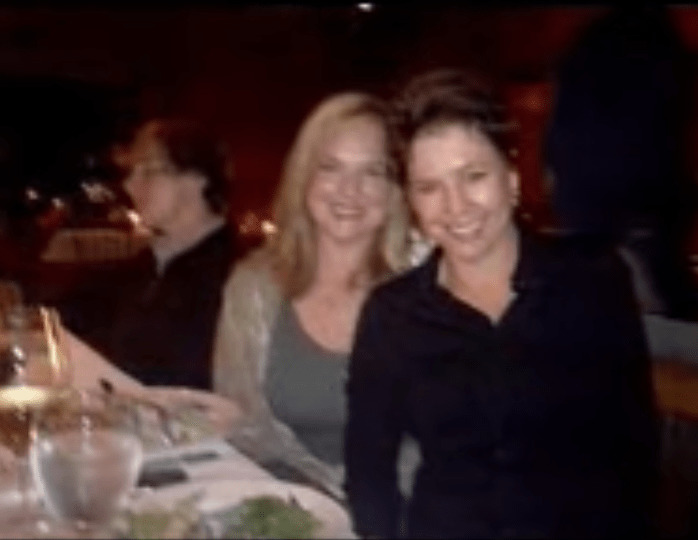 They are very private and don't give much information, but we know that Martie was born the first of January, 1960, and was also an actress. She tried to make a career in the movie and television industry, but she never really enjoyed the success of her wife, Kristy.
The couple are married, but it was only in 2012 that Kristy talked openly about it, saying that they had been in a relationship for three years, as per Profvalue. The couple have now been together for more that 10 years.
True love will always find a way in the end, and I'm so happy that Kristy seems to be enjoying the life she deserves now.
None of us know what people are going through behind closed doors, or what they may be facing. With that in mind, please, please remember to be kind to others, each and every day.
Share this if you're a fan of Kristy McNichol, and want to wish her all the very best moving forward.
The post Kristy McNichol's life and struggles after 'Family' ended appeared first on Happy Santa.