Legend Jerry Lewis's son opens up about his father
|
Legendary comedian and actor Jerry Lewis had a long and successful career before passing away at age 91 in 2017.
However, the years that followed were packed with family feuds over money, with one of his kids also opening up on physical and emotional abuse from his father.
Jerry Lewis is one of Hollywood's most precious comedians. Dubbed "The King of Comedy", Lewis wrote, starred and appeared in, and directed over 80 movies and TV series, stretching over 5 decades in show business. He also worked as a comedian, screenwriter, film producer and film director.
But his life ended in controversy with his children regarding money.
Jerry Lewis
Jerry Lewis was born March. 16. 1926 in Newark, NJ. The soon to be celebrity was introduced to the creative sphere at an early age, with both his parents being entertainers. His father was a vaudeville entertainer, and his mother played the piano at a local radio station.
READ ALSO: Pierce Brosnan's son Dylan is all grown up – and he looks just like his dad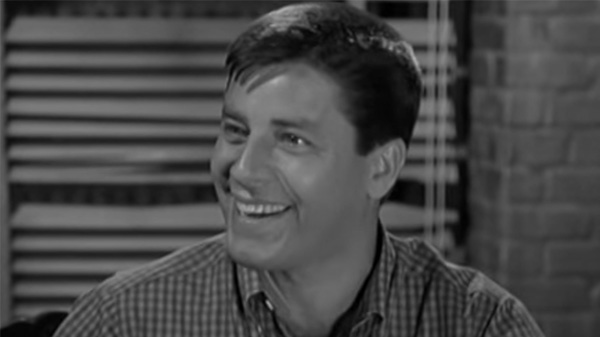 Lewis, born Joseph Levitch, was interested in the theater from an early age. Throughout his childhood, his parents were performing a song-and-dance act at a resort in new York's Catskill Mountains, better known as the Borscht Belt.
Superstar comedian
The future cultural icon and world-renowned humanitarian dropped out of high school to pursue a career in show business.
At just 19 years of age, in 1945, he met someone that would change everything. That person was James Dean, who at the time performed at the Glass Hat nightclub in New York City
"I turn and I see this handsome guy in a camel's hair coat. You can die from how handsome he was, sporting his new nose," Lewis recalled in an interview with Today in 2005. And we became very friendly. He looked like he needed a friend and I certainly did. And that was really the start."
Dean and Lewis both enjoyed comedy, and ended up forming a nightclub act together.
Dean Martin did his sophisticated crooner, while Lewis performed his slapstick comedy as a busboy. The duo "Martin and Lewis" was born, and the newly found partnership started off with performing at the 500 Club in Atlantic City.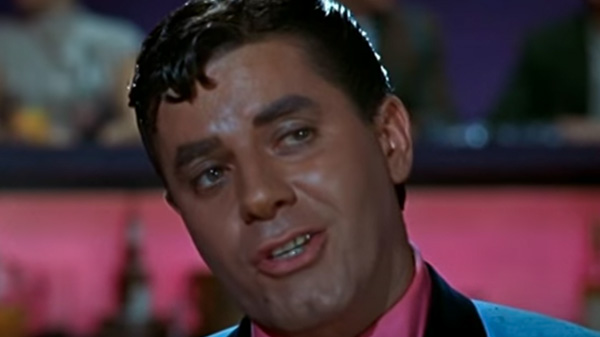 "We had pastrami sandwiches brought in after our show. I took the bag and ripped it in half and with a makeup eyebrow pencil I wrote a list of bits that I remembered that my dad did in burlesque," Lewis recalled of the duo's first show speaking with Today. "We had two hours before we did the second show. We went on and he didn't miss a beat.
Later, they would move on to the New York City Copacabana Club, and it was a smash hit. Soon, Jerry Lewis and Dean Martin were two of the most popular entertainers in the US.
Sinatra reuniting
Singer Steve Lawrence recalls the show in an interview with People in 2017.
"They were very attractive-looking guys, and before that you had duos like Laurel and Hardy and Abbot and Costello and Olson and Johnson. Then Martin and Lewis came along and they were just so different than any of those guys," he said.
In 1949, the duo premiered their radio program, The Martin and Lewis Show on CBS, which lasted for four years.
Through the 1940's and early 1950's, the duo produced a number of movies, The Caddy, The Stooge and My Friend Irma, to mention a few.
They moved on making a total of 16 movies before splitting in 1956 following the movie release fo Hollywood or Bust. And it wasn't a pretty goodbye.
According to People, Martin and Lewis split on their 10 year anniversary of their first show in what was a bitter ending.
It would take 20 years, in 1976, until the two reunited, all thanks to their mutual friend Frank Sinatra. It occured in what People described as a "forced and uncomfortable onstage reunion".
Take a look in the video below!
After Jerry Lewis split with Dean Martin, he became a successful actor, director and singer. He actually put out an album, Jerry Lewis Just Sings, which reached No. 3 on the Billboard chart.
One of his finest comedy moments came in 1963, with the movie The Nutty Professor, which Lewis both directed and starred in.
Jerry Lewis telethon
With his career peaking in the 1960's, Lewis also became known end remembered for the muscular dystrophy telethon fundraisers that he conducted during Labor Day Weekend every year.
He started out broadcasting in one single New York station in 1966, which generated a total of $1,002,114 in donations, according to NBC.
Lewis continued with the telethon, and every year, more and more stations joined in. Soon, over 200 radio stations were broadcasting. By 2007, the Muscular Dystrophy Association said the telecast had raised a total of $1.46 billion to fight the disease since it began with Lewis in 1966.
Lewis received several awards during the span of his life. He was awarded lifetime achievements from The American Comedy Awards, The Golden Camera, Los Angeles Film Critics Association, and The Venice Film Festival.
He has two stars on the the Hollywood Walk of Fame and in May 2014, he had the honor of adding his footprints to the Chinese Theatre.
READ ALSO: John Travolta's daughter Ella Bleu: Everything you need to know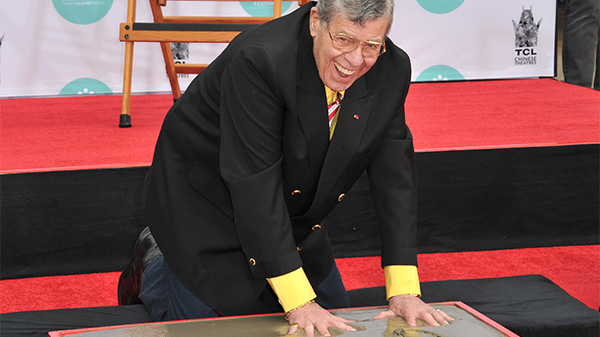 Before Lewis met James Dean, forming the super duo, he met his first wife. In 1944, he got married to singer Patti Palmer.
Patti and Jerry had their first son, Gary Lewis in 1946. Three years later, the couple adopted Ronnie before Patti gave birth to Scott (born 1956), Christopher (born 1957), Anthony (born 1959) and Joseph (born 1964).
Married twice
Joseph tragically died in October 2009 after committing suicide, following a long struggle with drug addiction.
In 1980, Patti asked for a legal separation, claiming that he "displayed an open disregard for our marriage," the Daily Mail reported. She also was asking ask for $450,000 a year in support for herself and their youngest son.
Three years later, in January 1983, their divorce was finalized. The marriage lasted 36 years.
Shortly after, Lewis wed dancer SanDee Pitnick, who he met when performing in Las Vegas. They would go on to adopt Danielle Sara Lewis in 2004, and were married for 33 years until Lewis died.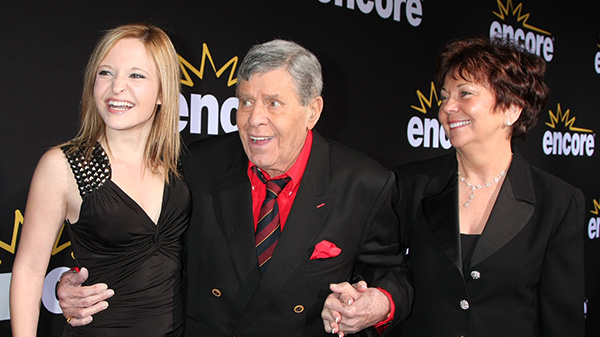 The legendary comedian struggled with several illnesses during the later part of his life.
Passed away, age 91
In 1982, he had an open-heart surgery and also battled prostate cancer, viral meningitis and diabetes. He suffered a mild heart attack in 2002 and in 2012, he was rushed to the hospital with low blood sugar.
Jerry Lewis passed away in his Las Vegas Home in 2017, age 91. The Clark County Nevada Coroner told People that his dead was caused by heart failure.
Following his death, news quickly spread that Lewis's five sons would be disinherited. He left an estate worth estimated $50 million, however his sons didn't get one single penny.
"I have intentionally excluded Gary, Ronald, Anthony, Christopher, Scott, and Joseph and their descendants as beneficiaries of my estate, it being my intention that they receive no benefits," a clause in his will read, according to Forbes.
READ ALSO: Maggie McGraw – the middle daughter of Faith Hill and Tim McGraw is now all grown up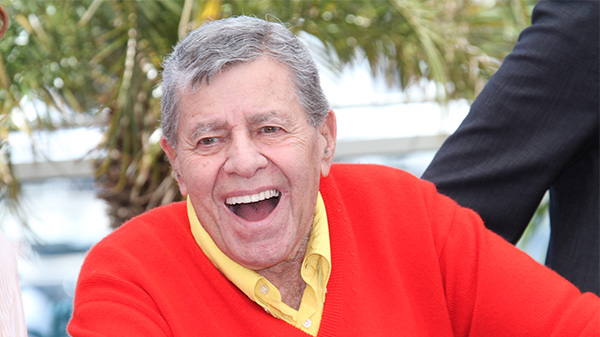 The estate was left for his second wife SanDee and their daughter Danielle.
Physical abuse
After his death, Lewis was also accused of abusing one of his children. Lewis's son Anthony recalls years of physical and emotional abuse.
"When he would show up and park right in front of the big front door, my mom would get on the intercom and say, 'Your father is home!' We scattered. We could never predict his behavior on a given day," Anthony told Inside Edition.
Anthony says he was hit with a belt. It happened on two occasions, but it was the emotional abuse that still stays with him.
"He was emotionally abusive every day," he claimed.
Though recalling horrible moments of his childhood and being disinherited, Anthony wishes he would've had the change to make things right before his dad passed.
"I am really sorry I didn't have any one-on-one time to express that I loved him," he told Inside Edition.
Jerry Lewis surely was a defining figure of American entertainment in the 20th century.
Please, share this story with family and friends.
The post Legend Jerry Lewis's son opens up about his father appeared first on Happy Santa.