Life after cult detective drama 'Midsomer Murders' for its star John Nettles
|
After 13 years and 81 feature-length episodes of "Midsomer Murders," the much-loved TV series featuring star John Nettles playing DCI Tom Barnaby ended as we knew it.
The actor John Nettles who had already made a name for himself in shows such as "Bergerac" and spoof police comedy "The Detectives" gave up his police badge and retired from the show in 2011.
To the delight of its fans the show continued but with Tom Barnaby's "cousin" John, played by Neil Dudgeon, taking over as the supersleuth detective. The show released its 21st season in January.
But what has happened to much-loved actor John Nettles in the nearly 10 years since he retired from the show?
In the small fictional village of Midsomer, many have lost their lives since the series started in 1997, so many that fans often wondered if there were any residents left.
The show, once described as the "last bastion of Englishness" has attracted millions of viewers, and was the top-rated show when it returned to British TV in 2012 with a new detective.
Since its release in the U.K. in 1997 it has been sold to more than 200 countries and in 2004 it was among the three most-sold British TV shows worldwide.
When John Nettles left fans were dismayed at the loss of the dry-witted detective who never let a murder go unsolved.
"It's the end of an era for me, and while I'm very sad to be handing in Barnaby's police badge, he has solved some 200 murders, which I think meets the targets of modern policing! I wish my successor, whoever he or she is, the very best," Nettles told the Daily Mail in 2009.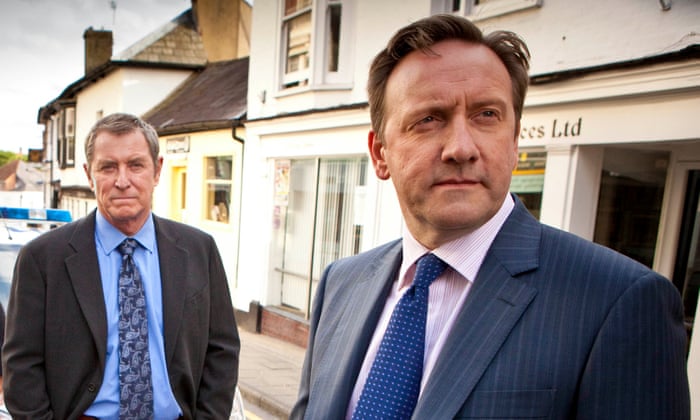 Nettles said his decision to leave such a successful show was not an easy one.
"I'll have been doing Midsomer Murders for 14 years by the time Barnaby leaves. I've formed familial ties with the people involved in the show and they will be hard to break," he said, according to Hello Magazine.
While the Midsomer brand continued to thrive so did Nettles' career and at 76 years old he is still on our screens, having moved away from playing the much-loved detective.
He's appeared in an adaptation of Agatha Christie's "The Fourth Man", narrated a number of BBC documentaries and wrote, presented and produced a three-part documentary called "Channel Islands at War".
Most recently he could be seen on TV hit period drama "Poldark" playing wealthy Cornish landowner Ray Penvenen.
He's also written a number of books including the semi-autobiographical Nudity in a Public Place: Confessions of a Mini Celebrity and Jewels and Jackboots.
Nettles was awarded an OBE by the Queen in 2010 for his services to drama.
Do you miss John Nettles playing Tom Barnaby in Midsomer Murders? Feel free to comment on our Facebook page about this much-loved actor.
Please share this story with all the Midsomer fans you know.
The post Life after cult detective drama 'Midsomer Murders' for its star John Nettles appeared first on Happy Santa.