Los Angeles opens new tiny house community for homeless individuals
|
[ad_1]

A small community of tiny homes recently opened in Los Angeles, and its goal is to help the homeless population living in one of the most populated cities in the United States.
The community, which was made possible by Hope of the Valley Rescue Mission and the city, features 39 tiny houses and has the ability to house more than 70 people.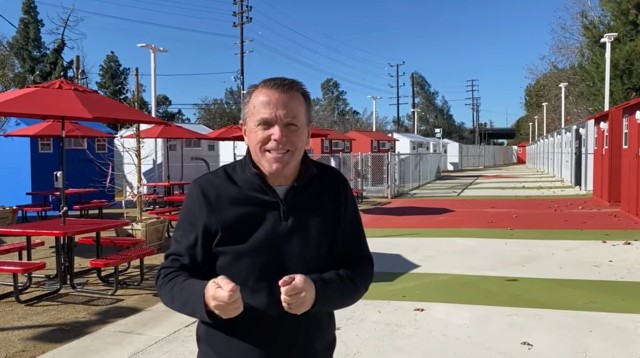 "Being able to lock the door and have a place to sleep is huge," Amy Skinner told KTLA.
The community of homes is located across from a North Hollywood park where Skinner were occasionally sleep.
Now, she, along with her partner, are sleeping inside one of the 64-square-foot homes with their dog.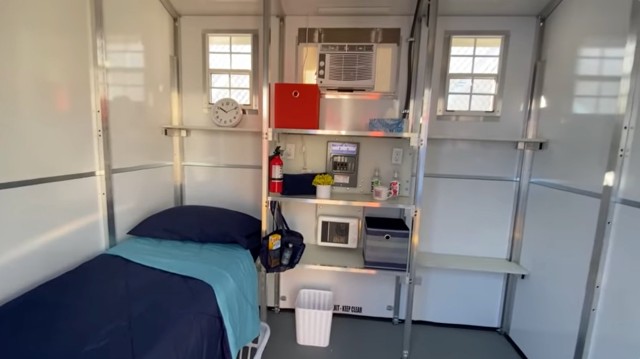 Each home is meant to be a temporary space, and those who live in the community are able to access different services such as meals, bathrooms, case management, mental health services, and job training.
Ted Beauregard became homeless during the pandemic and is currently living in the new tiny home community.
"I'm using this as a stepping stone," he said. "I look at it like I live in a gated community, across from beautiful parkland."
Beauregard hopes to be living in a more permanent location by mid-April.
No alcohol, weapons, or drugs are allowed on the premises. Those who live in the community must pass by a security guard before entering.
Ken Craft, president and CEO of Hope Valley Rescue Mission, hopes it provides a place of refuge for people so they are able to get back on their feet.
"Especially for so many women who are living on the streets, they've been abused, they've been traumatized. To be able to come into their own private space, close the door, lock it… this is a place of safety where they can start their life again," he said.
More communities are expected to open in the area in the coming weeks.
What do you think of this idea? Are tiny homes the way to help those who are homeless?
Share your thoughts with us on Facebook.
The post Los Angeles opens new tiny house community for homeless individuals appeared first on Happy Santa.


[ad_2]