Lucie Arnaz: From child of Hollywood's biggest stars to loving grandmother
|
If you were a fan of I Love Lucy during its original run, and you've loved the new products that have been released in recent years to celebrate the beloved series than you have to thank Lucie Arnaz, Lucille Ball's and Desi Arnaz's daughter.
Lucie, 71, currently manages her parents' estate, but that's not all she does. The former Hollywood actress and Broadway star also has a family that includes both children and grandchildren.
Let's a take a look at Lucie Arnaz's life thus far!
READ MORE:
Lucille Ball's great granddaughter dies of breast cancer aged 31
Happy birthday, Lucille Ball: daughter Lucie Arnaz posts tribute to mom's legacy
Desi Arnaz' dark secret life – alongside wife Lucille Ball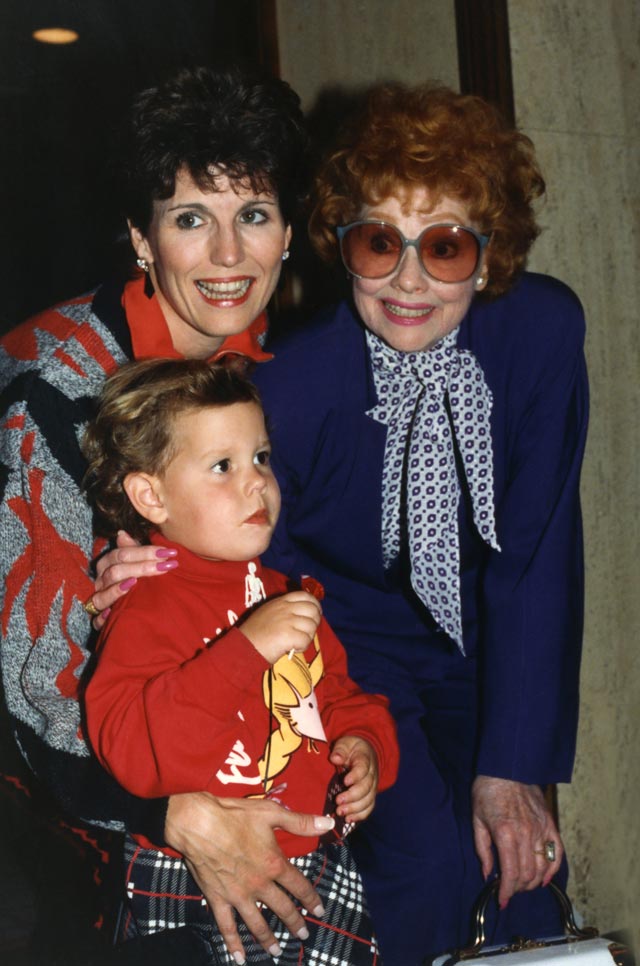 Lucie was born July 17, 1951 to Lucille Ball and Desi Arnaz. As a child she spent several years in New York City before returning to Los Angeles, where she was born, for high school.
And though her parents were considered Hollywood royalty, life at home wasn't all rainbows and unicorns.
The couple often fought, and after 20 years Lucy and Desi divorced. At the time Lucie was nine and her brother Desi Jr. was seven.
"They just knew that it wasn't working for them to stay married, and that was sad. But once they decided to stop, everything got much easier for everybody," Lucie said.
Shortly after her parents' divorce Lucie found herself appearing as a walk-on on her mother's show The Lucy Show. Later she would go on to make her acting debut at age 11 on Here's Lucy.
The mother-daughter duo continued working together until 1974 when Lucie starred in the 1975 made for television movie Who Is the Black Dahlia?
Having grown up with famous parents and dipping her toes into the world of acting at a young age, Lucie continued to pursue more roles. She starred in several shows, movies, and even tried her hand at a talk show before transitioning to theater.
In 1971 Lucie married Philip Vandervort Menegaux, but by 1976 the two divorced.
By 1980 she had remarried. This time to Laurence Luckinbill, an actor and writer. The couple moved to Palm Springs, California where they raised their three children: Simon, Joseph, and Katharine.
Although Lucie still acts from time to time, Lucie and Laurence, who she calls Larry, live a much quieter life now. The only time their home life is momentarily disturbed – for all the right reasons – is when their grandchildren come to visit.
Lucie, who is sporting a short pixie cut these days, shared some photos of her family on Easter and offered a prayer for "all those who are under attack."
It's great to see Lucie Arnaz living life to the fullest! I'm glad she moved away from Hollywood to live a much quieter life and is choosing to give attention to what's most important to her.
Please share if you're a fan of Lucie Arnaz and her parents!
The post Lucie Arnaz: From child of Hollywood's biggest stars to loving grandmother appeared first on Happy Santa.