Man spends 99 days in hospital battling COVID-19, wakes up from coma and learns wife died
|
Back in March, an Oklahoma City husband and wife became ill with COVID-19. They were admitted to the hospital only one day apart, but sadly only one of them survived.
"It's going to be hard for a long time," Russell Owens, 75, told KFOR. "They say time heals all, but I just don't know."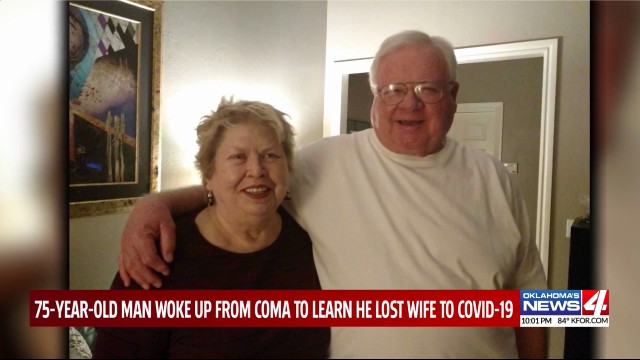 The couple, who had been married for 52 years both began experiencing symptoms around the same time in March. Russell's wife Judy was admitted to the hospital one day before him.
"I can tell you what we were doing the day before I got sick but after that it's just blank," Russell said.
Judy was in a coma, and unfortunately after only a week in the hospital died.
Russell was placed on a ventilator and also in a coma. After weeks in the ICU he was transferred to the rehab unit, where he continued to recover.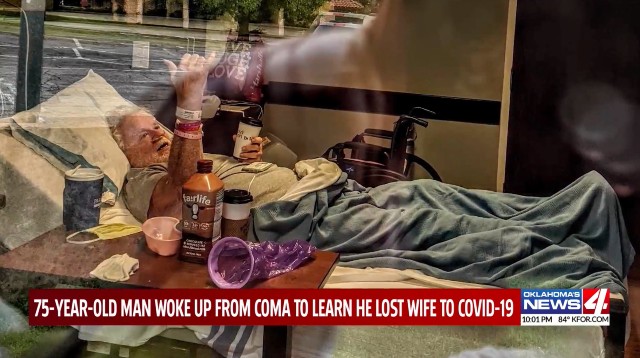 "We were all just living for the daily updates from the doctors," Shaye Rosch said.
When Russell woke up from the coma, he was told the devastating news.
"People there told me I had bad nights calling for my wife," he said.
Now, even though he's home after a 99-day stay in the hospital, Russell not only has to continue the road to recovery from COVID-19, but he also has to grieve his wife of 52 years.
"Being an old guy I have lived through a lot of things, but I never would've thought of this happening."
Absolutely heartbreaking. There must be so many similar stories like Russell and Judy's.
Share this to send your condolences to Russell and his family.
The post Man spends 99 days in hospital battling COVID-19, wakes up from coma and learns wife died appeared first on Happy Santa.