Man's wife killed in shooting 48 hours after his business was destroyed in a fire
|
George Penton was barely coming to grips with losing his business of 20 years after a fire destroyed it, when he received word that his wife had been killed.
"It's a lot of anger in my heart because she didn't do anything to anybody," he told FOX 2 Now. "I know she didn't argue with the guy or talk to him or anything, you know."
His wife, Kimberly Ratliff-Penton, was killed during a shooting at an Applebee's in St. John, Missouri Monday night.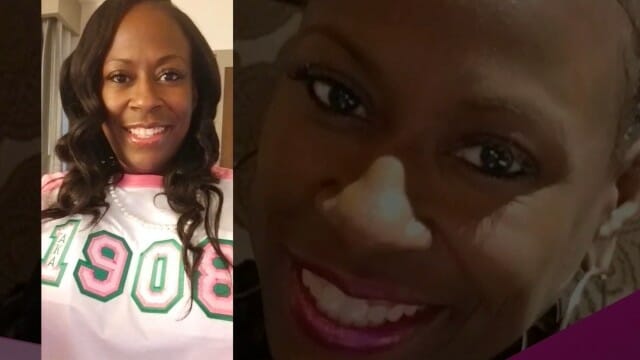 George said his wife went to the restaurant with a friend after their workout session had been canceled due to the weather.
While there, a man, later identified as Courtney Demond Washington, reportedly left the restaurant and returned with a gun. He shot two women at one table, killing Kimberly, and injuring the other women.
Washington then went to another booth and shot another woman in the head. She was taken to the hospital and is currently in stable, but critical condition.
He has since been arrested and charged with first-degree murder, two counts of first-degree assault and three counts of armed criminal action.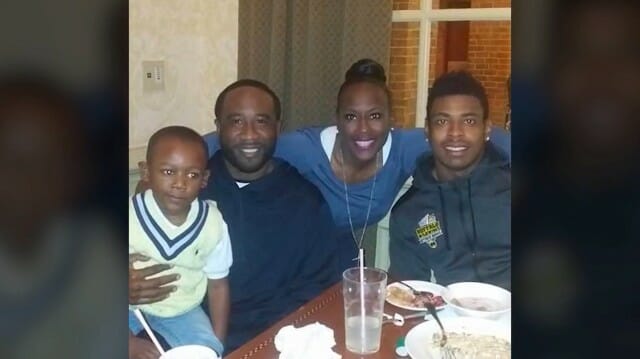 Despite the arrest, it won't fill the hole in George's heart or bring back his wife.
"I lost my business and I lose my wife 48 hours," he said. "I just can't believe it. I just can't believe it."
"You have left a husband without a wife, you've left parents without a daughter, you left two sons without a mother. You can't say you're sorry for that. We can't bring Kim back," Tranisia Williams, Kimberly's cousin, said.
"Our world is already living in times of such hurt of hateful crimes and people being killed, when does it end? When does violence end?"
"[I] just thank God that the last words we had together was that we love each other," George said.
A GoFundMe has been set up to help cover Kimberly's funeral and to help George provide for their two sons, Aarion and George III.
How tragic. You never know the last time you will see a loved one.
Rest in peace, Kimberly.
Share this to send your condolences to Kimberly's family.
The post Man's wife killed in shooting 48 hours after his business was destroyed in a fire appeared first on Happy Santa.