Marine who spent 4 years as POW during World War II celebrates 100th birthday – Happy Birthday, Howie
|
A World War II hero who spent almost four years in a prisoner of war camp celebrated his 100th birthday on Saturday, as per reports.
William Howard "Howie" Chittenden, who lives in Wheaton, Illinois, had to drink two gallons of water in order to reach the weight limit to join the Marines back in 1939.
The centurion was among 203 Marines stationed in North China when they surrendered to Japanese forces on December 8, 1941, following the attack on Pearl Harbor.
"I don't consider myself a hero. In my opinion, the heroes are all buried in foreign soil, or at sea. The real heroes didn't come home," he said, as per reports.
"I want to share any honor that's given to me with my buddies. I want to share anything accorded to me with the other 202 comrades that are no longer living."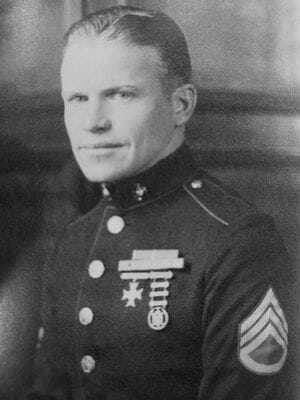 Given the coronavirus pandemic, options for celebration were understandably limited for Howie, but he had help in the form of another former Marine.
Vick Lombardo now works with the FBI, and worked with Howie's Wyndemere facility to make sure the war hero got the birthday celebration he deserved.
"Being a Marine myself, I deeply respect his service of over four years in a POW camp," Lombardo said.
"But more so than that, I respect the fact that he came home, raised a family, and he didn't feel sorry for himself. He went on with his life and was a very productive member of society.
"I think the most ineresting thing, with all this COVID-19 stuff, one of the things that amazes me about him is how does he manage to keep such a positive attitude?"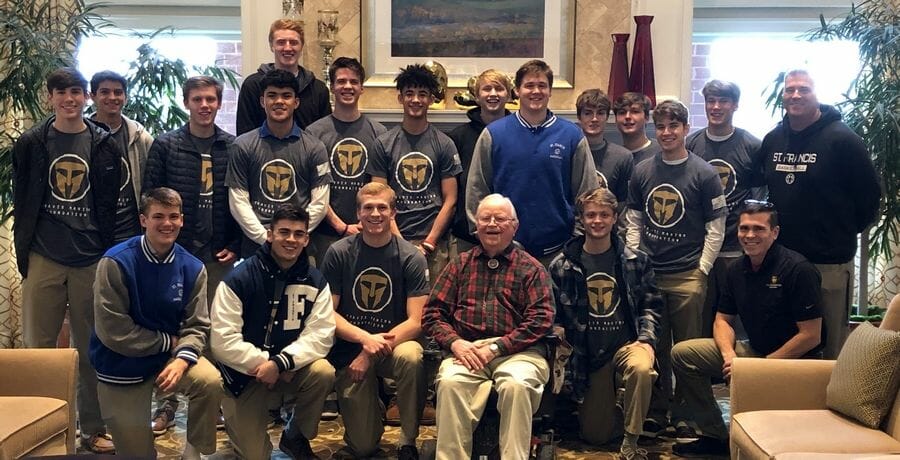 Over the course of the war, Howie survived two POW camps in China and three in Japan, before being liberated on September 2, 1945. By the time of his release, the 5-foot 6-inch Chittenden weighed just 115 pounds.
"Let's say I prayed a lot," said Howie, of his time as a captive. "I think my faith helped me get through a lot of that, and it's helped me get through this whole 100 years."
He continued:
"I'm happy with my life. I've been blessed in many ways and I try to appreciate it. I've been very fortunate with good friends, I think that's important.
"I don't mean to be corny, but I truly believe that a man can be wealthy even if he doesn't have a lot of money. He can be wealthy if he has good friends. I know that sounds corny, but I believe it."
Wow! Happy Birthday, William Howard Chittenden, a true American hero and living legend.
Join us in wishing Howie a very happy birthday and many happy returns. Share this article on Facebook to send your love.
The post Marine who spent 4 years as POW during World War II celebrates 100th birthday – Happy Birthday, Howie appeared first on Newsner English.