Mississippi state legislature votes to change the state flag
|
Over the weekend, Mississippi lawmakers voted to remove the Confederate emblem from their state flag. It is the only remaining state with the insignia on its flag.
The bill, which will now go to the desk of Governor Tate Reeves, a Republican, passed by a vote of 91-23 in the House and 37-14 in the Senate, according to CBS News.
Reeves said he would sign it into law once he received the bill.
While in the past, the majority of the state's residents favored keeping the symbol, which has been there since 1894, on the state's flag, there have been several attempts to remove the symbol that's associated with hate or replace the flag.
Many states, institutions, and businesses previously stopped displaying Mississippi's state flag.
Recent events, including George Floyd's murder and the removal of other Confederate monuments throughout the South, showed that some residents changed their opinion.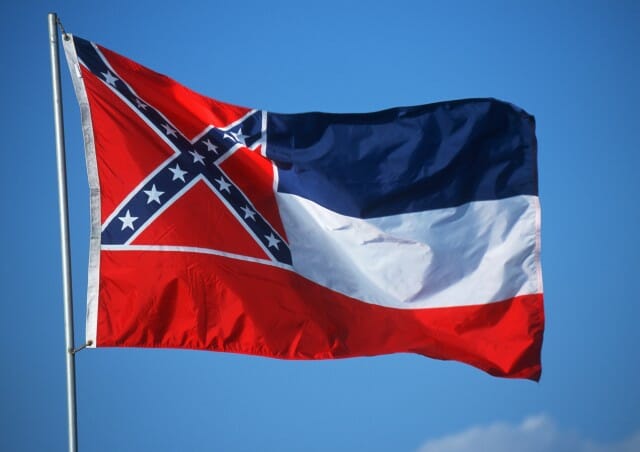 Jefferson Davis' great-great-grandson, Bertram Hayes-Davis told CNN that the change should be welcomed.
"It is historic and heritage-related, there are a lot of people who look at it that way, and God bless them for that heritage. So put it in a museum and honor it there or put it in your house, but the flag of Mississippi should represent the entire population, and I am thrilled that we're finally going to make that change."
"They began to understand and feel the same thing that I've been feeling for 61 years of my life," Democratic Rep. Robert Johnson said.
Mississippians will get to vote for the new design, of which the current one cannot be an option, during the November election.
The Confederate battle flag is often used as a symbol of hate and serves as a reminder of a hateful past.
What do you think about Mississippi finally removing the symbol from their flag? Let us know on Facebook.
The post Mississippi state legislature votes to change the state flag appeared first on Happy Santa.