Mom and dad of 5 shot dead after responding to online ad to buy a car – rest in peace
|
An 18-year-old suspect has told police how he shot and killed a couple who have five children after he arranged to meet them online to sell them a car.
According to a horrifying arrest affidavit released on Monday, Kyree Brown admitted to Aurora Police Department officers that he shot the victims in an attempted robbery.
Brown and an unnamed friend are initially said to have stolen a 2017 Toyota Rav4 from the Montbello neighborhood of Denver, Colorado. Brown then listed the vehicle on an app called Letgo under a fake name.
Joe Roland, who investigators have said "flipped" vehicles for a living, was the man who responded to the Letgo listing. As per reports, Brown told police that he arranged to meet up to sell the vehicle, and that he drove the car to Southlands mall on the evening of Aug 14 to meet with Joe and his wife.
Once there, Brown lied to the Rolands, telling them he'd accidentally brought the wrong vehicle title and that they'd have to follow him across town to a residential complex.
With both vehicles parked, Brown then exited the stolen Rav4 and pulled a handgun to the driver's side window of the Rolands' vehicle. After he demanded the cash that Joe had brought with him for the vehicle purchase, Joe grabbed his arm and the vehicle started moving forward.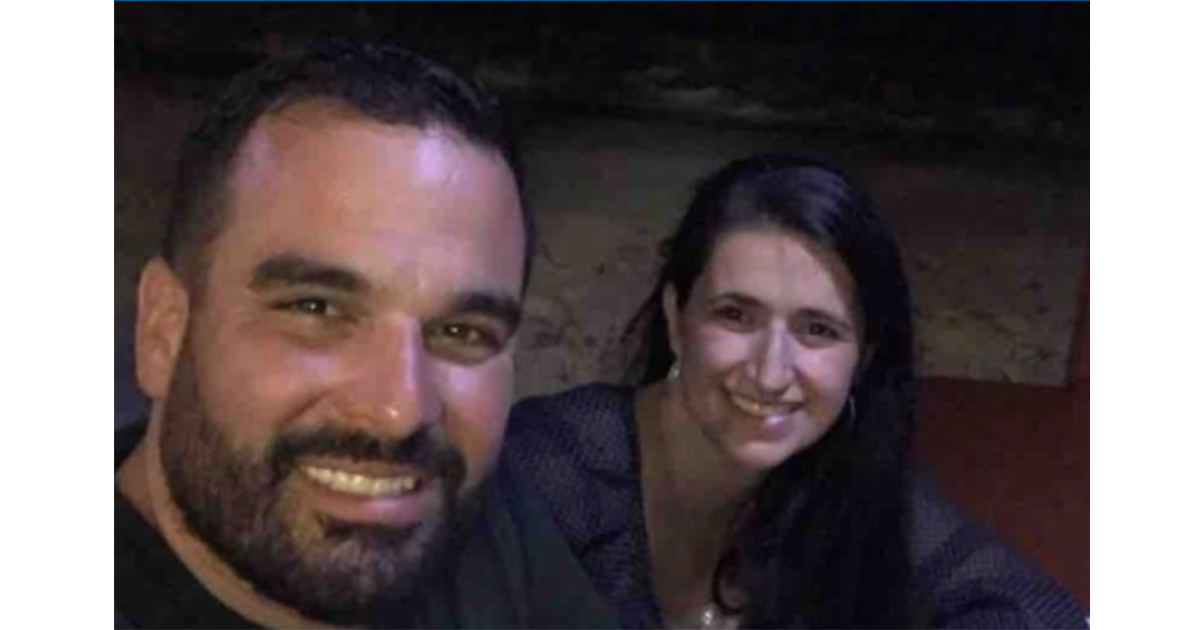 It was then that Brown made the decision to shoot Joe. He said Joe's wife, Jossline Roland, was hit accidentally. Both died of their injuries in hospital.
After the shootings, Brown took around $3,000 from the dashboard, returned to his stolen car and fled the scene. He then set fire to his vehicle after dumping it.
Investigators were able to identify Brown through the Letgo listing that Joe Roland had replied to. A short pursuit ensued after they tracked him down last Thursday, but Brown was eventually remanded in custody. He's now being held on two counts of first degree murder.
A statement read by the Roland family last Friday reads:
"The extended family of Joseph and Jossline Roland are still in shock and disbelief about the loss of both Jossline and Joe to a senseless act of violence. Joe and Jossline are survived by their five children who are being loved and cared for by the extended family.  
The extended family would like to express their sincere thanks to the Aurora Police Department for their transparency in communication and for the expeditious apprehension of the suspect. While they are still mourning, and appreciative of their privacy, they would also like to thank Joe and Jossline's respective employers, ABM Industries and the Law Offices of Dianne Sawaya for their continued support. To that end, both the family and the Law Offices of Dianne Sawaya are establishing trusts for the support and education of the children,and hope to have them formally established and ready to receive any and all contributions in the coming weeks.
Joe and Jossline are irreplaceable and will be dearly missed. Your continued support, respect for privacy, and prayers are most appreciated in this time of unimaginable loss and grief." 
A truly shocking crime committed against two innocent people who simply wanted to buy a car. I don't know about you, but it boils my blood to see things like this.
Share this article if you hope Brown is punished to the full extent of the law.
The post Mom and dad of 5 shot dead after responding to online ad to buy a car – rest in peace appeared first on Happy Santa.