Mom asks officer who saved her baby's life 'Will you be her godfather?'
|
When a traffic officer stopped a car speeding down a highway in South Carolina he had no idea what he would be called to do.
A frantic mom was rushing his 12-day baby to hospital after she'd stopped breathing.
Officer William Kimbro knew he act to fast and immediately started performing first aid on the baby.
The driver jumped out of the vehicle and said her child had stopped breathing after drinking a bottle, according to a release from Berkeley County PIO Carli Drayton, as per ABC News 4.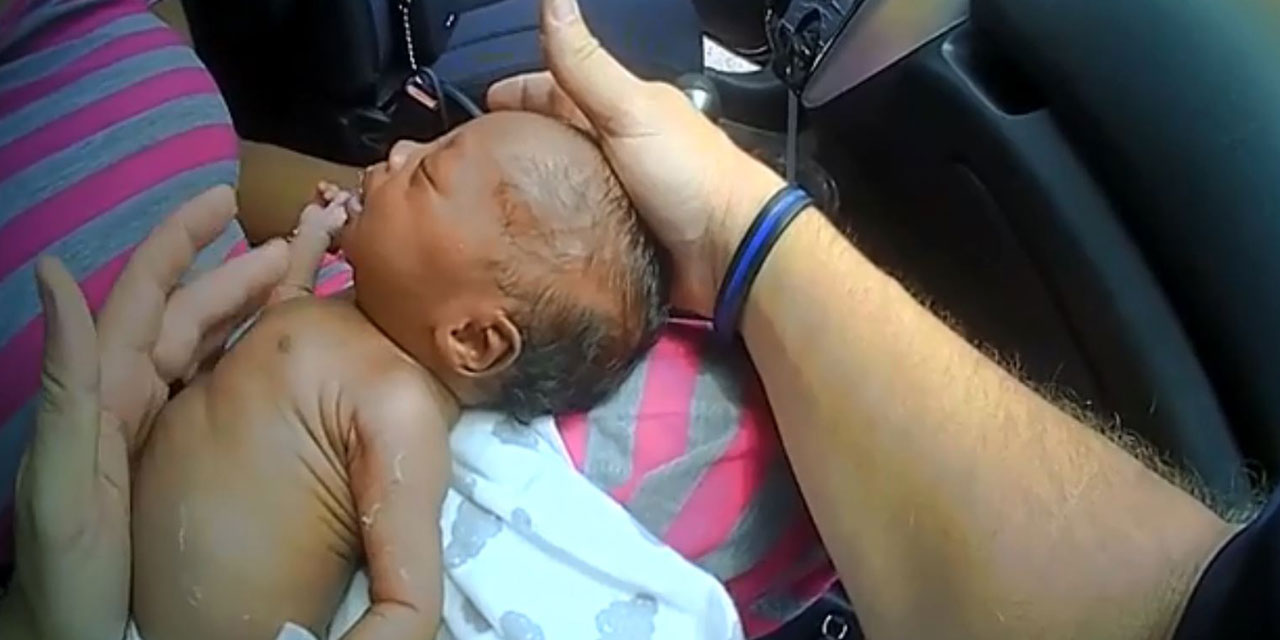 Officer Kimbro managed to get baby Ryleigh breathing again and received a life-saving award for his efforts that day in 2019.
But out of this miraculous event came a strong friendship. Ryleigh's family stayed in touch with the officer who saved their baby's life, inviting him and his wife to her first birthday.
"May 31st was Miss Ryleigh's 1-year-old birthday. It was phenomenal. We went to the birthday. It was great," Officer Kimbro said.
Then one evening the deputy answered the door to Ryleigh and her mom who had a very important question to ask.
"There is Miss Ryleigh and her mom walking in. You got to be kidding me. You surprised me. You got me," he said, as per ABC News.
"She hands my wife and I these envelopes with a penny on them. She said, 'you'll need the penny.' She said, 'you'll need to read the card out loud.'"
Underneath the scratcher, it read, "Will you be my godfather? My jaw just dropped. I just had this look on my face, looked at Ryleigh. I said, 'absolutely, absolutely,' and my wife got the same card." Officer Kimbro said.
"Throughout the year, I reflected many times and in particular that day. [I] always asked myself, what was the reason I went down that street? There were five, six, seven other streets I could have gone down before going down that particular road. I could never answer that question. I just stopped trying. God works in mysterious ways," he said.
Some things were just meant to be and I'm glad these families are now joined together in a beautiful way.
Please share this story with all those people who need to read this today.
The post Mom asks officer who saved her baby's life 'Will you be her godfather?' appeared first on Happy Santa.