Mom beats COVID-19 and gives birth to healthy set of triples – congratulations
|
A woman from Houston, Texas has beaten COVID-19 and given birth to a healthy set of triplets, according to reports.
Maggi Sillero had every right to be anxious when she was admitted to The Woman's Hospital of Texas on May 8 during the 29th week of her pregnancy.
As per sources, she thought little of taking the precautionary COVID-19 test as she had no other symptoms and hadn't left her home since March.
One can imagine her surprise, then, when both she and her husband tested positive for the virus, meaning they had to remain apart for the remainder of her pregnancy.
"I already knew that my babies would arrive early, and with prematurity, there are complications," Sillero explained to "Good Morning America."
"With COVID, I was worried they would face even more challenges. I got tested 5 times for COVID in the month at the hospital, and my babies were monitored every day.
"Getting to see the triplets every day really reassured me and made me feel better. The doctors and nurses were so compassionate. They kept telling me it was going to be OK."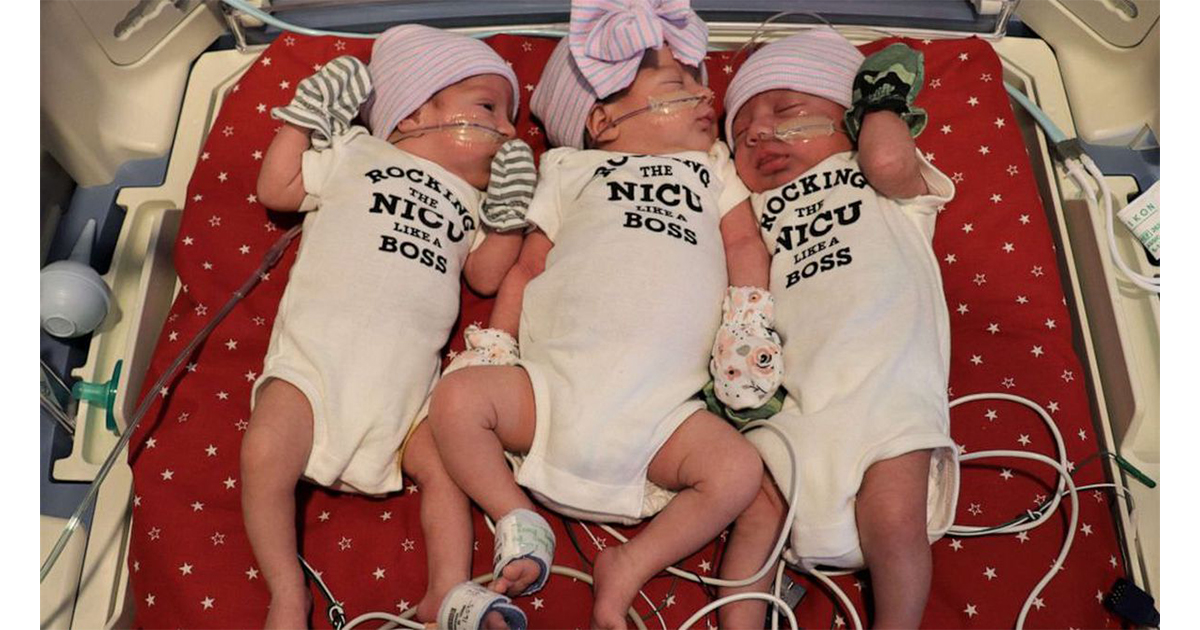 On June 4, Sillero received her second negative result, rendering her free of COVID-19. And that news came not a moment too soon.
That very same morning, an ultrasound showed that one of her babies had the umbilical cord wrapped around her neck. With the situation critical, an emergency Caesarean section was performed in the afternoon … resulting in Isabella, Nathaniel and Adriel being welcomed to the world.
"Luckily, everything came out good. The doctors were amazed at how well the babies were doing as soon as they were born," Sillero told CNN.
"They are doing really good. They're being healthy. They're growing as expected. Of course, they are premature, so there's going to be some delays in certain things, but I mean, they've been doing really good. That weight has been going up."
Isabella, who weighed just 3.11 pounds at birth, was able to go home on Monday, while her brothers are likely to leave hospital soon.
Wow! Way to go, Maggi, we're so happy for you and your not-so-little family.
Share this article to wish this family well, and to pay tribute to Maggi's strength and courage throughout what must have been a truly terrifying time.
The post Mom beats COVID-19 and gives birth to healthy set of triples – congratulations appeared first on Happy Santa.