Mom finds stolen pictures of her baby girl on pedophile website
|
A mom is looking to warn other parents of the dangers associated with having images and videos of young children on social media, after discovering a picture of her baby on a Russian website used by pedophiles.
According to reports, Amanda Morgan was proud to upload pictures of her little girl Callia, intending to keep her family and friends updated as she grew older.
Before long the images had circulated on both Instagram and Facebook, on pages Amanda says were "cute baby pages". And yet, the situation was about to take a more sinister turn.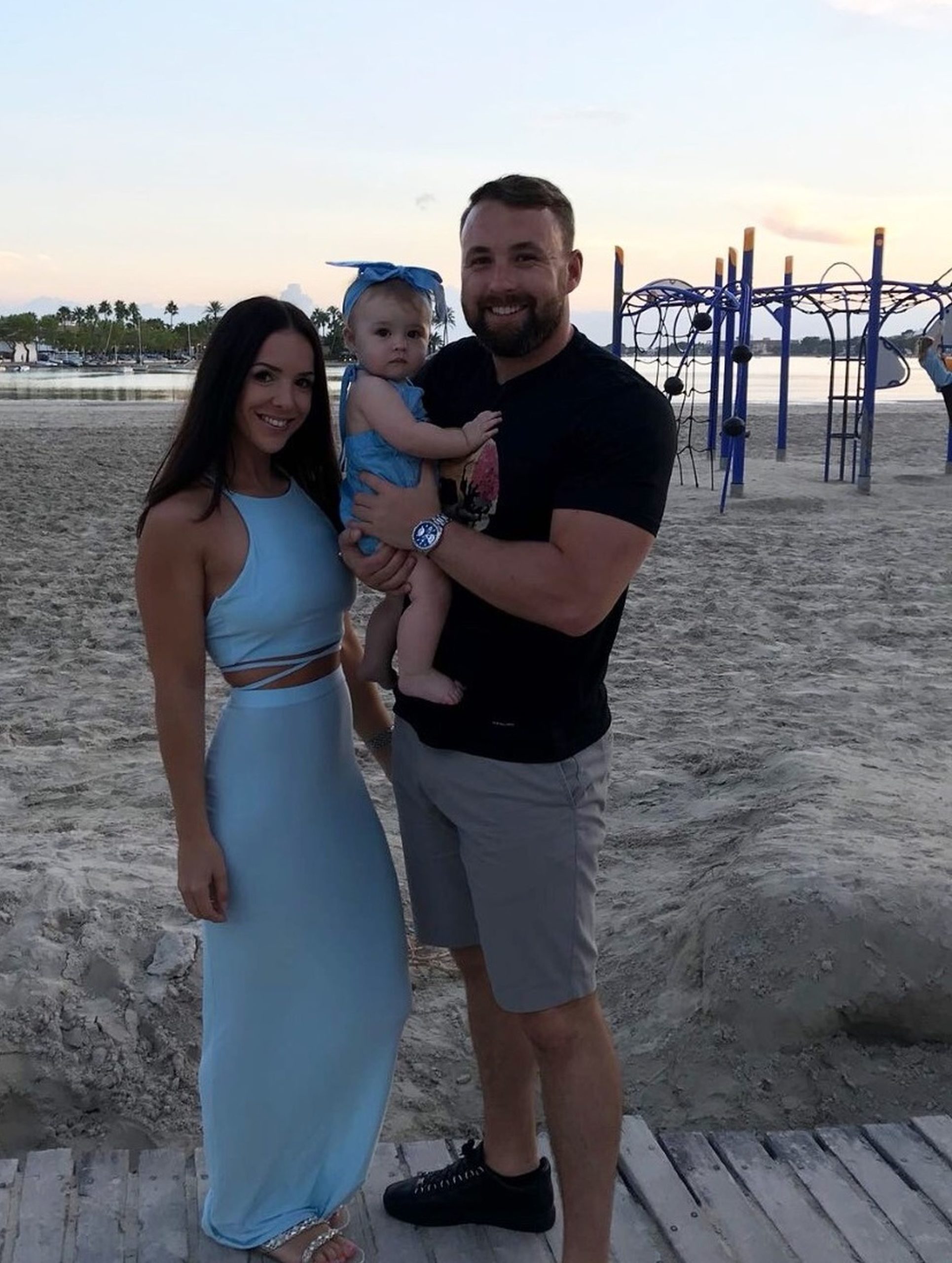 As Amanda put it, the images "fell into the wrong hands." She was contacted by other parents who were trying to get a specific website shut down.
29-year-old Amanda was alerted to the fact that there were three pictures of Callia on that site. Said pictures – taken when Callia was six months old – had been downloaded from Instagram and doctored so that it looked like she had bright green eyes and mascara and lipstick on.
"I cried uncontrollably for 45 minutes when I received that message," Amanda explained. "My partner couldn't calm me down, I was sobbing and shaking. I thought it was all my fault because I had this Instagram page.
"There are three pictures of my child on that website, I haven't dolled her up like that, I wouldn't want to put my baby in make-up."
Horror awaits
Amanda had to make an account on the website to see which images were being used, and later said she came across numerous cases of child abuse.
She said: "The usernames go from A-Z and each letter has thousands of users with paedophile usernames like 'baby abuser'. I've never seen anything like it. I didn't want to look too deep because I didn't want to scar myself.
"Obviously mine's bad with the comments but my baby's fully dressed. These kids are getting abused and getting pictures taken of them by their own parents. I just feel so sick and I feel sad for those babies.
"As sickening as the comments were on Callia's, they were mild. The other stuff that's on there is even worse.
"I nearly threw up, I was literally retching like I was going to be sick. I've not been sleeping properly since I found out."
A screenshot of some of the comments left under Callia's images gives testament to the horrific nature of the website. One user chillingly said: "If she were with me I couldn't resist." Another wrote: "Her lips… Hmmm."
Sharing her story
Amanda is now sharing her story to make others aware of the potential dangers.
"My child is covered, she's wearing a long-sleeved jumper and a skirt in one of the pictures and you can't see any of her skin," she said.
"I would say to parents to make sure they're covered in any pictures they share, never naked or in the bath.
"If you want to take those pictures just keep them to yourself, don't put them anywhere for these creeps to get hold of."
Latest reports say the site is still live, despite Amanda having reported it to the police.
This not only breaks my heart but makes me feel completely disgusted at the same time. I would never have guessed a site like this could exist and remain functional in today's world.
Share this article to help spread Amanda's warning. Stay vigilant people!
The post Mom finds stolen pictures of her baby girl on pedophile website appeared first on Happy Santa.