Mom who refused to abort conjoined twins announces they just graduated preschool – congratulations
|
When Michelle Brantley and Bryan Mirabel found out they were having twin boys it should have been a moment of absolute joy.
But instead doctors delivered the terrifying news that their boys were conjoined twins and only had a 25 percent chance of survival.
The couple from Jacksonville, Florida, were advised to terminate their pregnancy back in 2014 but they refused, even though they were told it was unlikely their boys would make it past 32 weeks, according to First Coast News.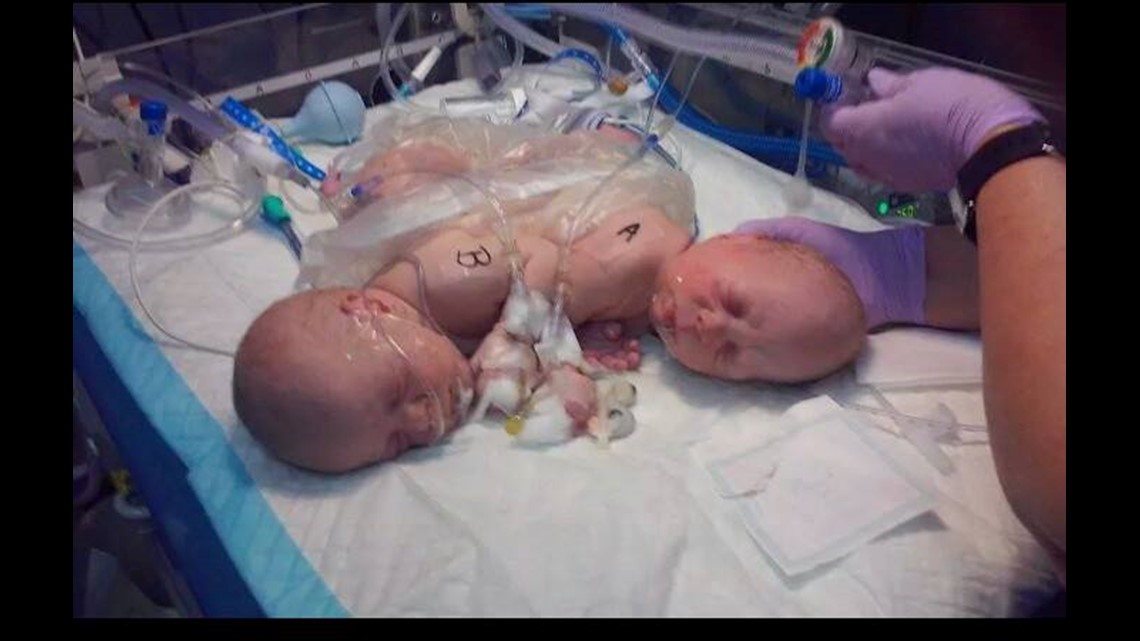 "It was hard. It was really, really hard. From a fatherly point of view, it was the hardest thing I've ever had to go through," Bryan told the news outlet.
Now these two strong little boys are celebrating graduating preschool and their parents are amazed at all the obstacles they have overcome.
Their road has not been an easy one with countless trips to the hospital and operations, some where their parents weren't sure if they would make it.
The boys Carter and Conner Mirabal were born December 12, 2014 after a pregnancy without any major issues for Michelle.
They were born sharing a liver and an intestinal tract and their abdominal wall was not completely closed. Doctors operated on them just a few hours after birth to repair organ damage.
They then had to get bigger and stronger ready for their separation surgery, spending nearly five months in the NICU, according to First Coast News.
Then in May 2015 a team of 17 medical staff performed a 14-hour surgery to separate them and it was a success.
In December of that year twin Conner was discharged from hospital but his brother remained for another five months before he finally got to go home and be reunited with his twin, 12NewsNow reports.
Then in August last year the boys did something their family would have thought impossible back in 2015, they started school.
"Our babies started school today," the family posted on Facebook. "Carter was sad. Conner didn't cry at all. Conner was being such a good brother comforting Carter as we left. We are so proud of them! Please pray for our babies today."
Now they're graduating their parents couldn't be more proud.
"These two have accomplished and been through SO much in their short lives," their parents posted on Facebook. "Graduating pre-k, something doctors didn't know if they were gonna be able to do! Conner and Carter we couldn't be more proud!"
These boys' survival is nothing short of a miracle.
They are not only a testament to the medical team that separated them and looked after them but to the fact that life is worth living. They inspire hope in all of us.
Please share if you agree.
The post Mom who refused to abort conjoined twins announces they just graduated preschool – congratulations appeared first on Happy Santa.