Mother asks for cards after 16-year-old with autism is left to celebrate birthday on her own
|
[ad_1]

For so many children, teens, and even adults, a birthday party is the ultimate way to celebrate another year on Earth.
But when all the planning and excitement that goes into a party results in a disappointing turnout, how else is one supposed to react besides sad?
Kristina Bryan, a Virginia teenager, recently celebrated a big birthday. The teen, who goes by Tina, turned 16. She and her mom Angel Neighbors planned a gathering and invited her classmates, but on the day of the event, no one showed.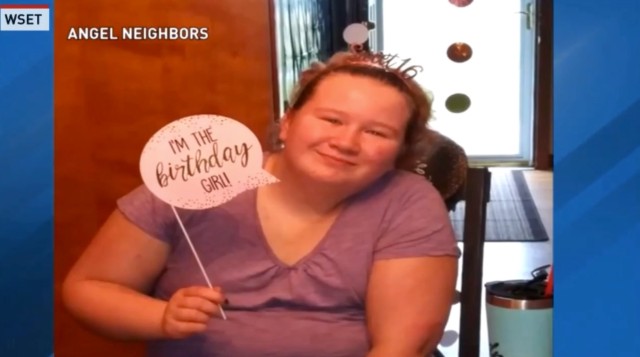 "She feels like it is because she has special needs and she's different than everybody, so ever since then she has gone into a big depression," Angel told WSET.
Imagine getting all prepared to celebrate your birthday and hang out with your friends, and then no one shows up.
That's how Tina felt.
And after a year of hospitalizations due to seizures, she was really looking forward to a fun time celebrating with her friends.
In an effort to cheer her up, Angel is asking for people to send her daughter birthday cards.
She wants her daughter to know that even though no one showed up, there are still plenty of people out there who care enough to wish her a happy birthday.
If you would like to send Tina a birthday card you can send one to the address below.
2904 Bethany Road
Rustburg, VA 24588
Let's show Tina how much she's loved. Won't you join me in wishing her a happy birthday?
Happy 16th birthday Tina!
The post Mother asks for cards after 16-year-old with autism is left to celebrate birthday on her own appeared first on Happy Santa.
[ad_2]