Mother charged with first-degree murder after autistic son drowned in Florida canal
|
Thursday night, police in Miami-Dade County, Florida issued an Amber Alert for an autistic and non-verbal 9-year-old boy. The boy, Alejandro Ripley, had reportedly been abducted by two black men, according to his mother Patricia Ripley, who is Hispanic.
Police conducted a search of the area where Ripley said her son was taken while she was driving.
The boy's body was found in a canal near the Miccosukee Golf & Country Club Friday morning. He was located a few miles from where his mother said he was taken.
Following the discovery, Chris Thomas, a detective with the Miami-Dade Police Department, said police were looking at all angles.
"Were just trying to piece together everything," Thomas said, according to Local 10. "Were not ruling out foul play, but it may not be so, we'll see."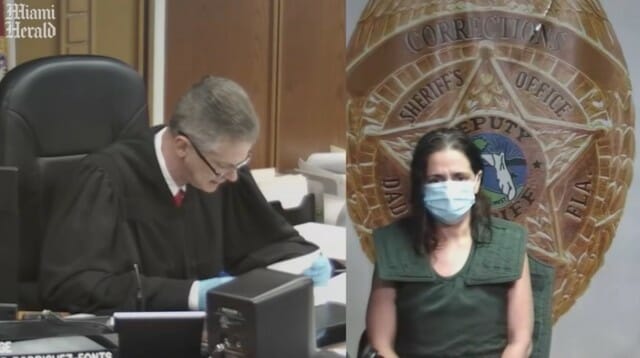 According to the Miami Herald, 24 hours after the alleged abduction had come to an end, no suspects had been identified and the vehicle Ripley claimed forced her off the road and drove away with her son was nowhere to be found.
On Saturday, it was revealed that Ripley, 47, confessed to killing her autistic son. She told detectives she led her son to the canal and drowned him. Ripley said he was "going to be in a better place."
Ripley attempted to drown her son in a canal twice. Her first attempt was thwarted by witnesses who stepped in to rescue the boy.
Video footage of the first incident has since emerged.
"Unfortunately, when she took him to the second canal, and there was no one there, she tried it once, and people rescued him," Miami-Dade State Attorney Katherine Fernandez Rundle said in an interview with The Associated Press. "He was alive. He could have stayed alive. She intended, from all the facts of the case, to kill him."
After a court hearing where she was ordered held without bond for first-degree murder and attempted first-degree murder, her husband spoke out.
"We love Alejandro and we don't agree about whatever they said about my wife," Aldo Ripley said. "It's not real."
There are no words. What Patricia Ripley did to her son is so unthinkable.
Share this to say a prayer for Alejandro.
The post Mother charged with first-degree murder after autistic son drowned in Florida canal appeared first on Newsner English.