Mother jumps from moving car with her child's car seat to escape kidnapping
|
A Georgia mother risked her life to escape a carjacking and potential kidnapping. Now, police are looking for the suspect who attempted to do harm to the mother and her child.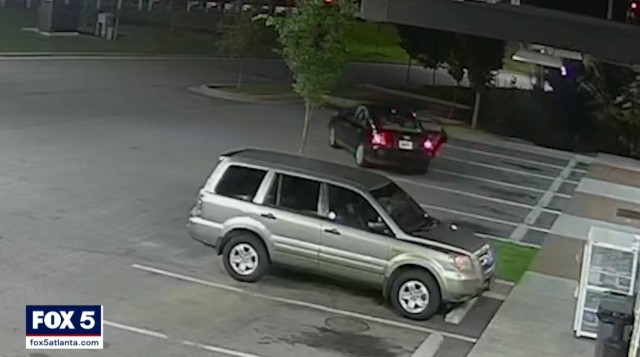 The incident occurred on August 18 at an Exxon gas station in Gwinnett County, Georgia.
The 23-year-old mother had stopped to get some fast food for dinner and was eating it outside of her vehicle while her 1-year-old child slept in the car.
Security footage from the gas station shows the suspect approach the woman and punched her in the face. He forced her into the backseat of her vehicle, and they drove away.
The woman, who believed the suspect had a gun, said the suspect demanded money and threatened to kill her.
"The suspect told the victim that he wanted money from her, and he also said he would choke her to death and kill her. The victim at that point and time decided the best course would be to jump from the car," Corporal Colin Flynn with Gwinnett Police said.
That's when she decided to make a dramatic move. She took her child's car seat and jumped from the moving vehicle.
While her 1-year-old child was unhurt, she was injured.
Police said that if she did not jump from the vehicle it's possible her case would have been a homicide.
"She did what she had to do to save her life and the life of her 1-year-old child."
The following day her vehicle was found abandoned.
The suspect is described as being between 35 and 40 years old, approximately 6 feet tall, and was wearing blue shorts and a black shirt. The Gwinnett County Police Department ask anyone who has any information to contact them at 770-513-5300.
It's sickening that another human being can do this to someone. I'm so glad this woman was able to rescue herself and her child, but imagine if she wasn't.
Share this to find this person so they can be brought to justice.
The post Mother jumps from moving car with her child's car seat to escape kidnapping appeared first on Happy Santa.