Naomi Biden, Joe Biden's granddaughter, has a very special relationship with Tiffany Trump
|
Joe Biden's family has been through a lot, to put it mildly. These days, the former "Second Children" and "Second Grandchildren" have become "First", as their father/grandfather is the President of the United States.
It gods without saying that the Biden family haven't had the best relationship with Donald Trump, his wife Melania and their children. However, it turns out that Joe's granddaughter, Naomi Biden, is actually a friend of Tiffany Trump's.
So how does that work, one might ask? Here's all you need to know about Naomi Biden!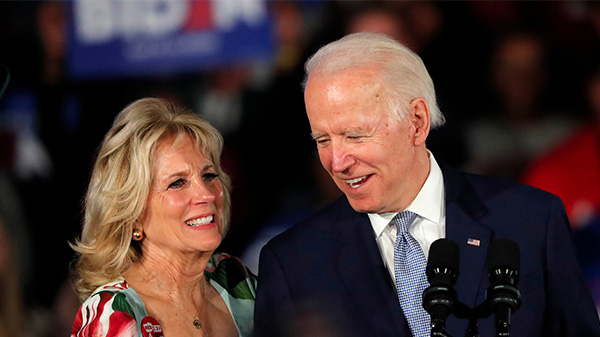 Jill and Joe Biden have been shared a good many experiences together. The couple got married in 1977, and together they've been through both happy days and tragic events.
Joe Biden & Jill Biden
Joe Biden married first wife Neilia Hunter in 1966, and the couple had three children; Joseph R. "Beau" Biden III (born 1969), Robert Hunter Biden (1970) and Naomi Christina "Amy" Biden (1971).
In 1972, though, tragedy struck the family when Biden's wife and daughter, Naomi, passed away following a car accident where a tractor-trailer slammed into their station wagon. During the Yale Commencement in 2015, Biden spoke about the heartbreaking incident.
"Six weeks after my election [as a U.S Senator of Delaware], my whole world was altered forever," he said.
"While I was in Washington hiring staff, I got a phone call. My wife and three children were Christmas shopping, a tractor-trailer broadsided them and killed my wife and killed my daughter. And they weren't sure that my [two] sons would live."
Following the tragedy, Joe Biden would later meet his second wife and the love of his wife, Jill.
For Joe, fifth time proved the charm in terms of proposals. Jill Biden said yes, and in June 17, 1977, the two got married in New York City at the United Nations chapel. The ceremony was intimate, with only 40 of their family members and closest friends in attendance.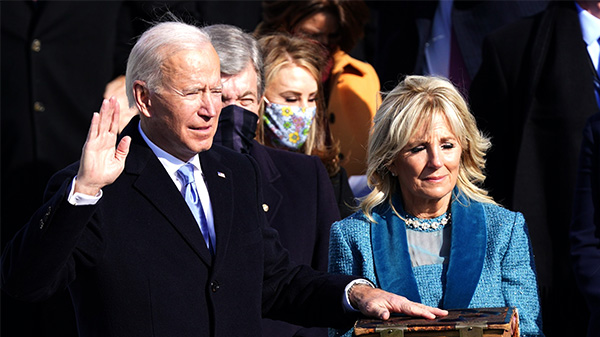 Today, 44 years later, the Biden family have seen plenty. Joe Biden's been in the national spotlight for decades, having worked in politics from the age of 29, when he was elected to the Senate. Since then, his family has grown.
Joe Biden – grandchildren
Recently, his children and grandchildren were able to celebrate together as he was sworn in as the 46th President of the United States.
Now, being the president sure is a demanding job, and having time for other activities such as golf or holiday trips might not be possible. However, Joe always makes sure to stay in touch with his family – especially his five grandchildren.
Speaking on the TODAY show, granddaughter Maisy confirmed said that "pop" calls them regularly.
"That's something that I feel like some people don't believe when we say that he literally calls, not just, like, one of us every few days," she said. "He calls me, then calls Naomi, then he calls Finn, then he calls Natalie, then he calls Ashley, and then he calls little Hunter."
Even when the grandchildren don't pick up, he always leaves messages in their "big group chat". And as granddaughter Maisy recalled: "After all of us may have rejected his call—on a day where we're all busy—he texts us 'just tried calling you guys, missed it, love you.'"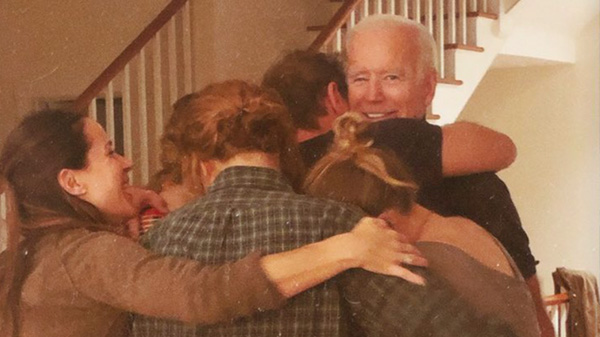 The relationship between the Biden and Trump family might not be the best, but one of Biden's grandchildren is actually a friend of Tiffany Trump's. And even though Naomi Biden is going down her own career path, she always makes sure to help others in the best way she can.
Here's all you need to know about Hunter Biden's daughter and Joe Biden's granddaughter, Naomi!
Who is Naomi Biden?
All of Joe Biden's grandchildren participated in some way in the 2020 election, which saw their grandfather become the 46th president of the United States.
At the Democratic National Convention, the grandchildren – Naomi, Maisy, Natalie , Robert and Finnegan – appeared to recite the Pledge of Allegiance. During the last night of the convention, the granddaughters appeared in a segment where they discussed how much Joe Biden loved ice cream, as well as how they have helped him during the lengthy campaign.
According to Naomi, their grandfather "thought we were calling a meeting to discuss whether or not we wanted him to run for president but really we were calling it to be like, get in that race. Hurry up!"
"Pop told us that this election would be totally different from any other election ever," Nathalie recalled.
It won't be a big surprise if we get to see the grandchildren of Joe Biden appearing at several times during his presidency. At the same time, they have all chosen their own path in life.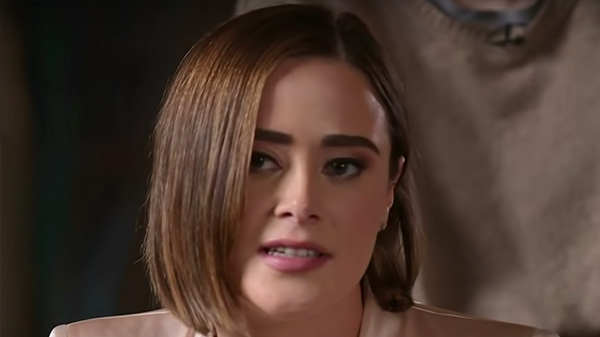 Naomi Biden was born in 1993. The oldest of the Biden grandchildren, and the first child of Hunter and his ex wife Kathleen, she has a special story. First and foremost, her name is a tribute to her late aunt, who passed away in that car accident in 1971.
Naomi Biden – Joe Biden
Naomi has already spent her fair share of time in the spotlight, and we may yet see more of her going forward. Even though all of Joe Biden's grandchildren played a part in his campaign to be president, Naomi is perhaps the one who was seen most often.
When Joe Biden was Vice President, Naomi accompanied her grandfather on several trips, including those to New Zealand, Turkey, China, and many more. She also hung out with President Barack Obama when she joined the president and the vice president at a basketball game.
Naomi studied at the University of Pennsylvania's School of Arts and Science. In 2016, she graduated with a B.A, and coincidentally, this is where she became a great friend of Tiffany Trump's. But we'll get to that in a second.
Following her graduation, she went on to study at Columbia Law School, graduating in May of 2020. During the virtual ceremony, Joe Biden was the guest speaker, and spoke wonderfully of his granddaughter.
Graduated from Columbia Law
"We just have ro remember who we are and how out of everything terrible that happens, something, good will come if you look hard enough for it, as my mom would way," Joe Biden said.
"I hope that's what you remember from this bittersweet commencement day. And that's what I hope for my Naomi. Because we can't be together, in this home where Naomi get up, I spent the morning looking at photos of her on the walls and on the bookshelves. Each with a story and a memory."
Biden went on to touch upon the horrible day that his daughter Naomi passed away in 1971. 
"When I think about Naomi graduating today, I see the bonds passed down through generations. I see the gift of time we have on this earth. We carry our burners and our dreams not alone, but together. We find courage in each other, and we never give up."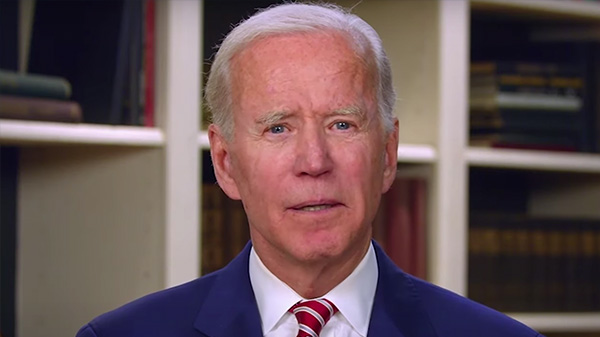 In December of 2020, a spokesperson said that Naomi was joining the Washington DC office of international law firm Arnold & Porter, the Washingtonian reported.
Naomi Biden – work
She became one of 55 first-year associates to join the firm in January. Naomi previously lived in New York, but if she's unable to find a good spot in the capital, we're sure that her grandfather Joe Biden can help her out by letting her stay in his new, big DC home.
For her part, Naomi Biden is very active on social media, regularly showing her support for her grandfather. Now, she's doing her best to help others, alongside her boyfriend Peter Neal.
So who is Peter Neal?
Naomi and her boyfriend are in a serious relationship, and together, they've done their best to help others during the COVID-19 pandemic.
Peter Neal is also a fellow law student studying at the University of Pennsylvania Carey Law School.
According to Guest of Guest, he previously went to Penn Law, and in fact, he's been involved in politics as well. Neal interned during Hillary Clinton's presidential campaign, and also spent tie at the White House when President Obama was in office.
Boyfriend Peter Neal
During the COVID-19 pandemic, Neal and Naomi created a website that helped people to see if they were qualified to receive aid under the CARES Act. According to Marie Claire, it has helped more than 10,000 people get assistance from the $2.2 trillion stimulus package.
Speaking with MTV News, Naomi Biden and Peter Neal said it took 48 hours to read through the staggering 335 pages of the CARES Act, as well as create and code the website.
They only slept three hours each night.
"It was either that or watch Curb Your Enthusiasm for the third time in a row," Naomi said.
"Even though it was basically the exact same [as the law school work] we were procrastinating doing, it was a different and new and fun experience because it would actually be helping people."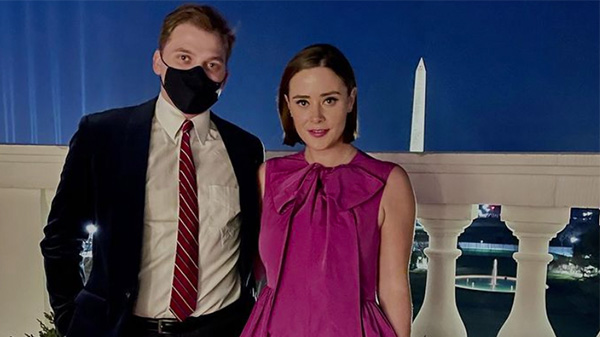 These days, Naomi Biden lives in Washington DC, and she sure is happy about having her grandparents nearby.
Attended the inauguration
Speaking with Today, she said that her grandparents home is "just a few miles away from my apartment, so I can go steal some food."
When Joe Biden won the election, his grandchildren were nearby. As NBC News reported, Joe and Jill were in their backyard when the grandchildren rushed to share the news after it broke on television. They ecstatically yellowed at the new president: "Pop, Pop! We won!"
"It's just a time in their lives and our lives and America where they have the opportunity to do so much," Naomi Biden told Today. "Everyone's crying and embraced each other. I think we'll always remember that moment."
During inauguration night, Naomi Biden, her parents and her siblings were all all in attendance.
On social media, she shared several pictures from the ceremony, including one of her and boyfriend Peter Neal.
As we touched upon before, the relationship between Donald Trump and Joe Biden isn't the greatest. However, it seems as though Naomi Biden has a very good relationship with one member of the Trump family through the former president's daughter Tiffany.
Friendship with Tiffany Trump
While studying at the University of Pennsylvania's School of Arts and Science, she became great friends with Tiffany Trump. Both Donald Trump and Joe Biden were in attendance at the girls' graduation ceremony.
"This is about a dad and a grandfather here to see their daughter and granddaughter graduate," one father attending the ceremony told Inquirer. "Of course, they come here with a big security posse. But it's still about a dad and a grandfather."
Back in 2018, during a weekend trip to the Hamptons, Tiffany posted a picture with Naomi that featured a pink and purple heart. According to Guest of a Guest, Tiffany and Naomi were there to catch a World Ocean's Day performance by Jaden Smith.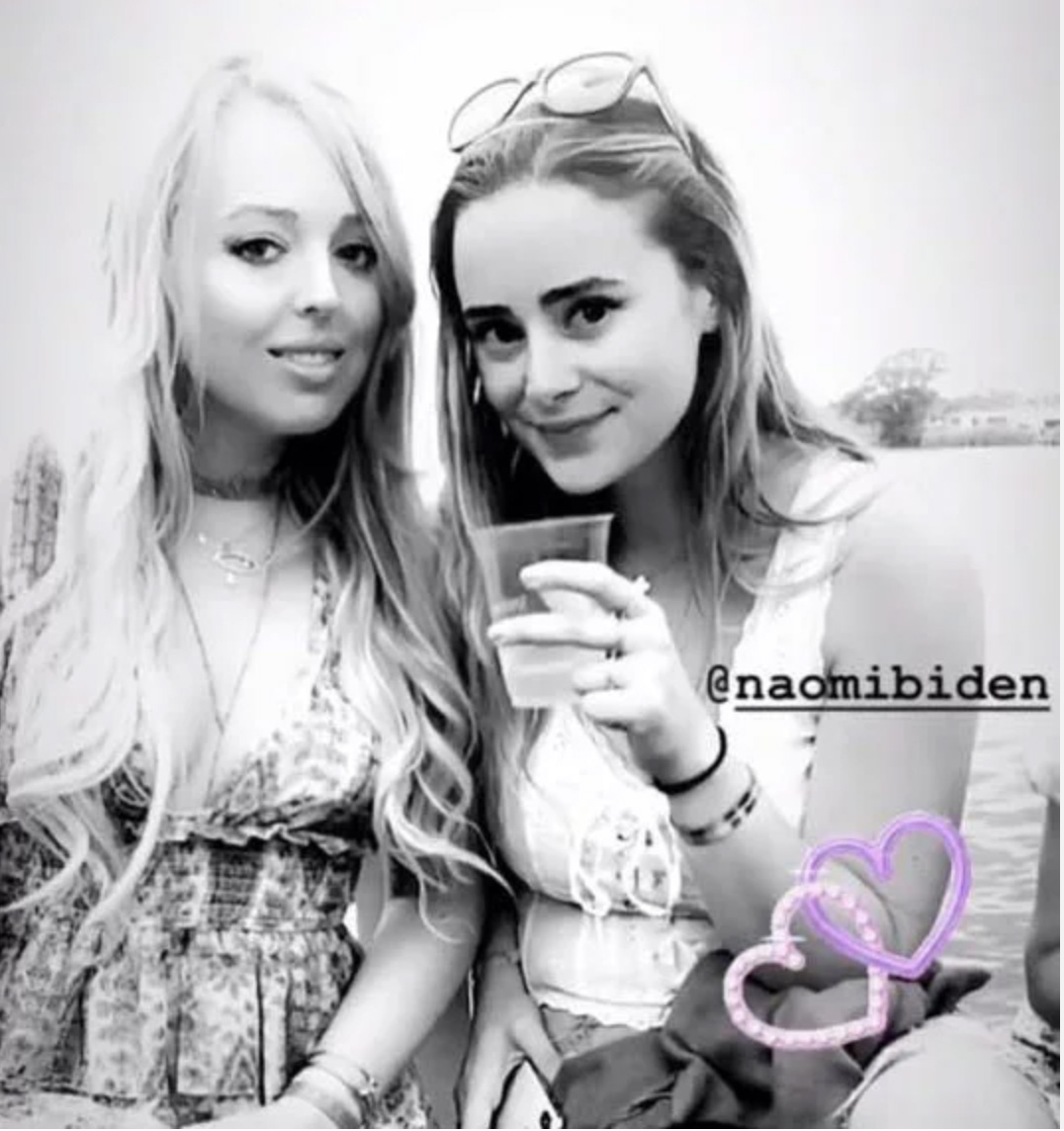 Naturally, Donald Trump and Joe Biden are never going to be the best of friends. However, it seems like Tiffany and Naomi get along really well. And how great is it that Naomi will be so close to her grandparents while living in Washington DC?
Even though Naomi Biden has the last name of a president, she isn't simply taking the easy route through life. On the contrary, she's gone through with her studies and is now pursuing her own dream, something we really think is inspirational!
Please, share this story on Facebook with friends and family to honor the Bidens!
The post Naomi Biden, Joe Biden's granddaughter, has a very special relationship with Tiffany Trump appeared first on Happy Santa.