NASCAR bans Confederate flag from all races and properties, at least one driver quits as a result
|
Coming on the heels of protests against police brutality, the tearing down of Confederate statues, and a request from Bubba Wallace, NASCAR's only full-time Black driver, the auto racing company announced Confederate flags will be banned from the sport.
For years, NASCAR has attempted to distance itself from the Confederate flag, a symbol that has been associated with the sport for decades.
But even after an attempt was made in 2015 after a white supremacist shot and killed nine Black people inside a Charleston, South Carolina church, the flag remained.
Brain France, the CEO and chairman, called it an "offensive symbol" and vowed they would "go as far as we can to eliminate the presence of that flag."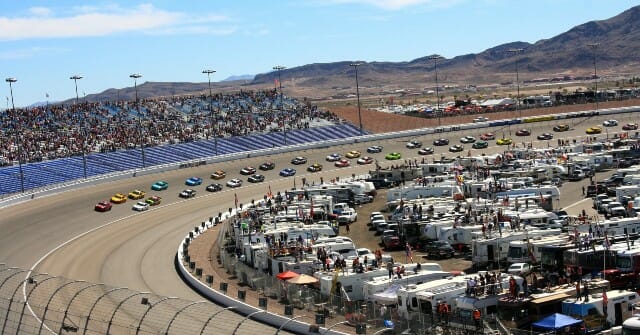 Following the death of George Floyd there was a renewed interest to ban the flag.
"No one should feel uncomfortable when they come to a NASCAR race. It starts with Confederate flags," Wallace told CNN's Don Lemmon. "Get them out of here. They have no place for them."
The 26-year-old, who drove a car during Wednesday's race with a Black Lives Matter paint scheme, said he knew his opinion would make some people angry, but it's time for a change.
"What I'm chasing is checkered flags, and that was kind of my narrative," Wallace said, "but diving more into it and educating myself, people feel uncomfortable with that, people talk about that — that's the first thing they bring up."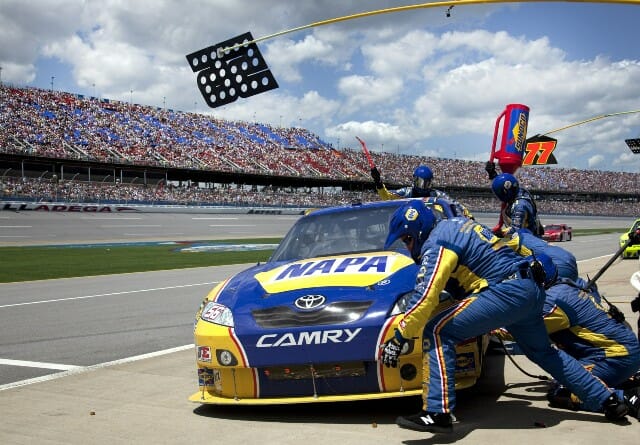 "I think it's one of those things that some of us are just ignorant about and don't really think about it or worry about it," Martin Truex Jr. said. "Yeah, I think NASCAR is going to do the right thing there."
While many drivers like Truex Jr. and Denny Hamlin support the idea, some are a little more wary about showing their full support. And at least one NASCAR driver announced he would be retiring as a result of NASCAR's decision.
In a now deleted Facebook post, Ray Ciccarelli, a NASCAR truck driver, announced he would retire after the 2020 season.
"I don't believe in kneeling for the Anthem nor taken ppl right to fly what ever flag they love," he wrote in part.
Despite any critics, Wallace is "very gracious to have an elite group of drivers who are willing to stand up for what's right and be able to convey the message as well, and push the envelope."
On Good Morning America, Wallace explained it's time to stop being selfish.
You look at the Confederate flag and how, yes it may mean heritage to most, but to a group that is in a lot of pain right now … that's a symbol of hate and it brings back so many bad memories; signs of oppression from way back when, and just, there's no good that comes with that flag."
"That's the message we're trying to get across: It's not about you, it's about a group of people that we are trying to bring together and make the world a better place for."
Do you agree with NASCAR's decision? Let us know on Facebook.
The post NASCAR bans Confederate flag from all races and properties, at least one driver quits as a result appeared first on Newsner English.