Naval officer out jogging jumps into river to rescue disabled child and his carer
|
Being in the right place at the right time couldn't be truer for naval officer John Miller who was able to help in a desperate situation while out jogging.
As he ran his usual route one evening along Elizabeth River trail, Norfolk, Virginia, he spotted an emergency.
A man and a child in a wheelchair were struggling in the water after falling in.
"I was about 10 to 15 yards along the length of the [Spirit of Norfolk] cruise ship when I heard a splash," Miller, of Kinsman, Ohio, told WTKR. "I sprinted back to the edge and initially saw only the man, who appeared to be floundering."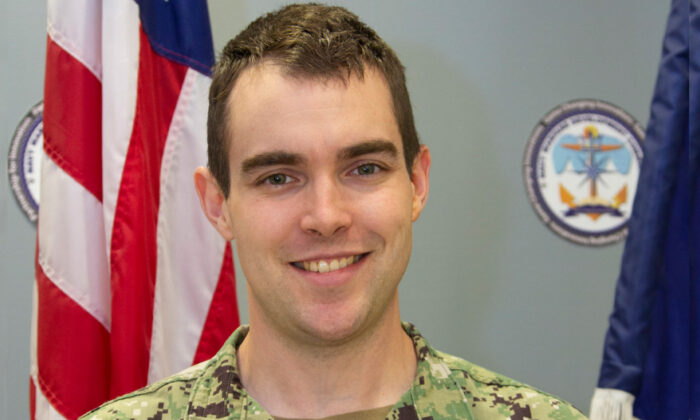 Miller told a bystander to call for help before jumping 10 feet into the water.
"Treading and swimming with another person is difficult," the Naval officer said, "but I was in the water before I knew it."
"I knew [the boy] could not survive the water with his disability, so I had no choice," he added. "I did not know the water skills of his guardian and I could not be sure of any possible injuries or trauma to either of them."
Miller told the man to wrap his legs around him and the disabled, non-verbal child was held between the two adults. Miller then managed to get them both to safety, according to the Epoch Times.
They were all out of the water by the time police arrived.
Despite Miller's heroic efforts he credited the child's carer as the "true hero" for jumping into the water after the child.
"I would thank the man and the child's mother, and deliver the child a couple balloons. I've heard they make his day," he added.
I'm so glad Miller was in the area when he was to save this child and help his carer, such a hero.
Please share to thank this brave man for his actions that day and for risking his own life to keep us safe in his military service.
The post Naval officer out jogging jumps into river to rescue disabled child and his carer appeared first on Happy Santa.