Neighbors who never met make startling discovery during quarantine – they're related
|
How many people know their neighbors? Be honest. Do you know their first names or do you just know them by some sort of distinguishing feature?
Now that everyone has been quarantined at home, we have become accustomed to seeing our neighbors a lot more regularly than we're used to and while we still might not be super friendly with them, we might, even if out of sheer boredom, have learned a thing or two about them.
For two families in Los Angeles, they learned something about each other that no one could have predicted.
They're related!
The Njoten family and Strom family live just four houses apart near Los Angeles, California, and while they've seen each other around the neighborhood they never interacted much.
Recently, the family got to know each other during a neighborhood social distancing party.
It didn't take long before they realized they shared something in common besides the same street address. Kjetil Njoten grew up in Norway and both Erik and Jen Strom's families were from the country.
"Well how cool would it be if we were actually related?"
After discussing their heritage, they joked about the possibility that they were related.
According to E! News, Kjetil contacted his mother, who had a book that contained the family's history. And within a day the two family's in Los Angeles learned they were related.
"So I woke up the next morning and my mom said, 'Well actually, this guy is your great-great-grandfather as well.' And I was like, wow. So that meant Erik and I were fourth cousins and it was just crazy," Kjetil said.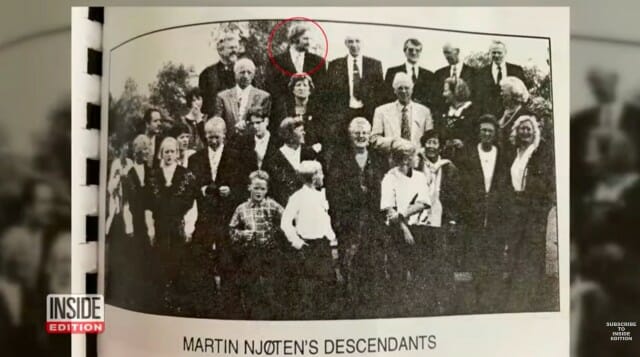 Since it's still advised to practice social distancing the families haven't had a chance to properly hang out, but once the guidelines are lifted, they plan to get to know each other a little better.
"Me and Jen were just squealing and jumping around and all of us were beaming with smiles and desperate to hug but can't," Zoe told CNN.
Both couple's children are also excited that they will now have a playmate in the neighborhood and can't wait until they are allowed to have a playdate.
What a coincidence! I couldn't even imagine if one of my neighbors was a relative!
Share this fun story on Facebook.
The post Neighbors who never met make startling discovery during quarantine – they're related appeared first on Newsner English.