Nursing student survives coronavirus and graduates on time with degree
|
Students around the world have had to deal with unprecedented times this school year. From a global pandemic to adjusting to online learning, the 2019 – 2020 school year has been anything but normal.
Andrewnae Botas, a nursing student at University of Arkansas at Pine Bluff, planned to graduate with her classmates and eventually go on to become a registered nurse.
But a potentially fatal illness made her journey a little tougher.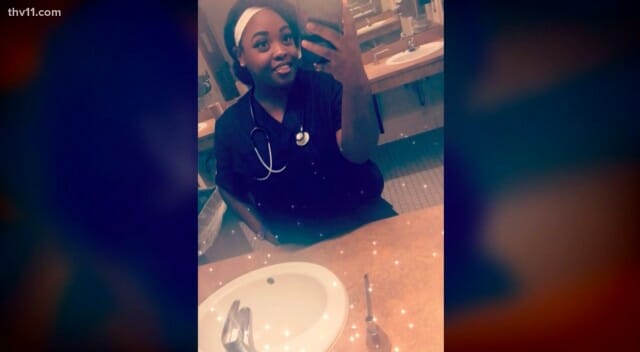 On March 13, she began feeling ill. She suspected allergies, but after multiple medications and flu tests, the 22-year-old college senior knew something was wrong.
"I couldn't really breathe, and my temperature spiked to 103 [degrees]," Botas said according to a release from UAPB. "I realized then that this was not normal at all."
A trip to the hospital revealed she had pneumonia. She also received a COVID-19 test. Botas tested positive.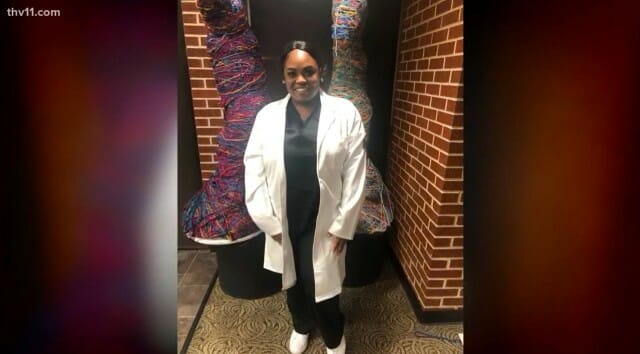 Thankfully, Botas didn't requite hospitalization and was able to quarantine at one of her friends' mother's homes.
"Our relationship grew because she is friends with my son," Kathy Harris,, who helped care for Botas, said. "You never know what kind of situation you'll get into. You have to live through it to know how it feels. It was an overwhelming experience, but I love her like a daughter."
The college senior became very ill over the following weeks.
Along with finding it difficult to breathe, Botas experienced diarrhea, vomiting, muscle pains, and nausea. In just one week she lost 20 pounds.
While at Harris' home, she had two things on her mind: recover and graduate.
"It was very difficult. Some days I just didn't have the energy to pick up a book or to even read anything because I wasn't feeling well. I couldn't really concentrate because I was either nauseated or I was in pain," she said.
But with some help, she prevailed and was able to meet her requirements.
"I prayed a lot and cried a lot," Botas said. "At times, I thought I was at the end. [But] calling on God, talking on the phone with my family, and the help of Ms. Kathy – that's what got me through it."
After recovering from coronavirus and graduating from school, Botas is focused on passing the NCLEX (National Council Lincensure Examination). She wants to become a registered nurse and work in the NICU.
Congratulations, Andrewnae! You achieved a goal while fighting a potentially deadly illness. You are an inspiration. Best wishes to you!
Share this to congratulate Andrewnae and wish her luck on her future in nursing!
The post Nursing student survives coronavirus and graduates on time with degree appeared first on Newsner English.