Oldest living Marine just celebrated 107th birthday – congratulations Sgt. Dot Cole!
|
A woman not only surviving in a man's world, but outlasting all of her male colleagues, Sergeant Dorothy Cole just turned 107 years old and is officially the oldest living Marine. Let me tell you now, this is a great woman with a great story.
Last Saturday, the U.S. Marine Corps wished a happy birthday on Facebook to a very special veteran: Dorothy Cole. Sergeant Dot, how she is known, turned 107 years old, making her the oldest Marine alive!
"Everyone was out doing something"
War is not for women, they used to say. Dorothy Cole is one of the women that proved that to be very wrong, and a very long time ago.
Dorothy was born in Warren, Pennsylvania, on September 19, 1913. In 1941, after the attack on Pearl Harbor, she decided to enlist in the Marines. She understood that war wasn't merely about fighting, it was about helping.
"Everyone was out doing something. Women helping the Red Cross or even in churches, they were knitting things," (…) "So I decided that I wanted to do something and I would go into the Marine Corps," said Cole, according to U.S. Marine Corps.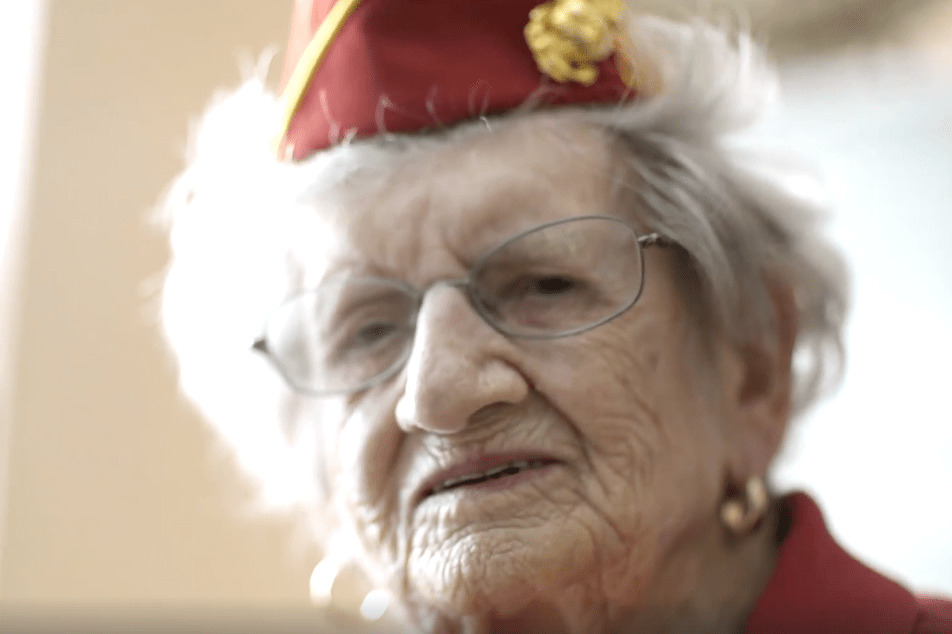 Women were not welcome
At the beginning of WWII, the only women wearing American service uniforms were nurses. Women were initially not accepted in the Marine Corps, but things were about to change.
When they finally did welcome women, that welcome wasn't all that welcoming.
"Attempts were made to come up with a cute, catchy name for women in the Corps, with suggestions such as 'Glamarines,' 'Dainty Devil-Dogs,' and 'Sub-Marines' being a few," the National Museum WWII of New Orleans explained.
Yet by the end of WWII, there were over 18,000 women within the Marines, as per Fox2.
Dot was one of those brave women ready to help. She joined the Marines in 1943, did her training at Camp Lejeune, and was stationed at Quantico, primarily in an administrative role, the City of Kannapolis, where she lives now, wrote on Twitter.
The world has changed a lot for women since then, thanks to brave individuals like Dot. She has proved to be a real survivor, a wonderful Marine, and an inspirational woman.
Happy 107th birthday, Sergeant Dot!! Share this article to join me in sending best wishes to Sergeant Dot!
The post Oldest living Marine just celebrated 107th birthday – congratulations Sgt. Dot Cole! appeared first on Happy Santa.