Oldest living Marine veteran celebrates his 105th birthday with car parade during pandemic
|
In February, the country was first introduced to Major Bill White after he asked the public to send him Valentine's Day cards. Now, he's back in the news and this time it's because he just celebrated a birthday.
White, a WWII veteran, celebrated his 105th birthday, making him the oldest living Marine.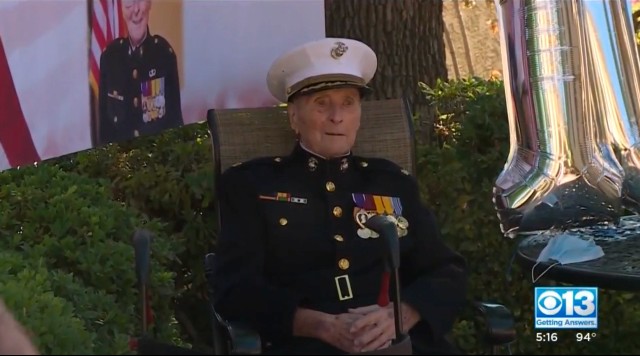 White has gone through too much to let a pandemic stop his birthday celebrations.
Over the weekend, he celebrated his milestone birthday with a drive-by parade at Stockton Assisted Living Facility, where he lives in California.
His family, friends, and strangers participated in the parade.
"It's very heartwarming and very and it just — it does get to you that there are so many people that love him and appreciate him for his service," Bill's daughter Mary Huston told CBS Sacramento.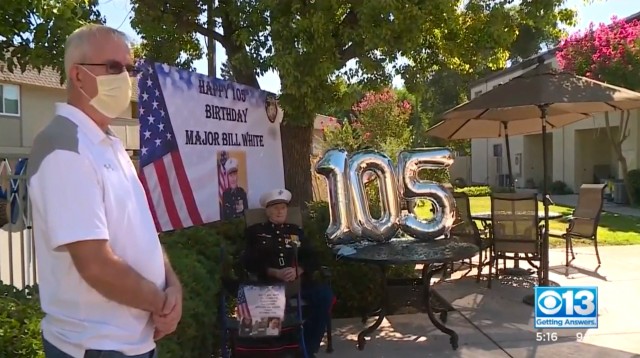 White, who spent 30 years in the Marine Corps., said 105 "feels just as good as it did at 104."
And even though he quite literally just turned 105 years old, he's already looking forward to his next birthday.
"Right now I'm trying for 106," he said. "One at a time."
Happy birthday, Major Bill White! Share this and send your birthday wishes to the oldest living Marine veteran.
The post Oldest living Marine veteran celebrates his 105th birthday with car parade during pandemic appeared first on Happy Santa.