One family's random act of kindness leads strangers to donate $30,000 to 'Paleta Man'
|
What better way to cool off on a hot day than a paleta, ice pop.
Michaelangelo Mosqueda and his family were outside on Father's Day when they saw Don Rosario, the "Paleta Man."
Rosario, 70, was out in the Chicago heat, selling ice pops and not only did Mosqueda's family not want Rosario working in the heat, but they didn't want him working on Father's Day.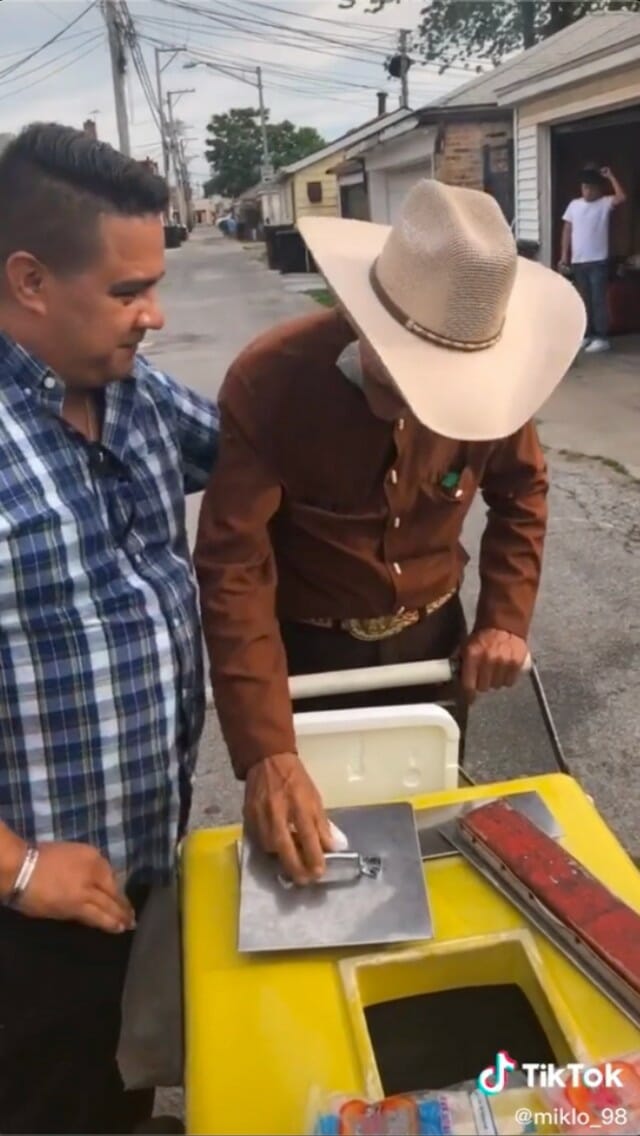 But Rosario couldn't simply pack up his cart and call it a day.
So, Mosqueda's family purchased every single ice pop in Rosario's cart, and if that wasn't enough they started a GoFundMe in hopes that others would find it in their hearts to donate some money to help the Paleta Man retire.
Since starting the GoFundMe, over $30,000 has been raised for Rosario. The fundraiser's original goal was $10,000.
Mosqueda, who set up the fundraiser, wrote that he hopes the money will allow the Paleta Man to retire.
Once the fundraiser is over, Mosqueda will personally deliver the money to Rosario.
This story is reminiscent of Fidencio Sanchez, Chicago's beloved popsicle man, who despite his old age sold the icy treats on the street. After his story went viral in 2016, a GoFundMe was set up and nearly $400,000 was raised for Sanchez and his wife.
What an incredibly sweet gesture. We need more people like Michaelangelo Mosqueda and his family to take care of our elderly citizens.
Share this post to spread some positive news today.
The post One family's random act of kindness leads strangers to donate $30,000 to 'Paleta Man' appeared first on Happy Santa.