Owner breaks down in tears after protestors in Kenosha burn down store she's owned for 40 years
|
A business owner in Wisconsin was reduced to tears after watching the store she'd owned for almost half a century burned to ashes during the protests against the shooting of Jacob Blake.
As per reports, Linda Carpenter had owned her furniture store, B & L Office Furniture, for 40 years. It was her pride and joy, but was burned to rubble by protestors.
"It's all gone … we didn't do nothing to nobody," Linda told Town Hall while being comforted by her son, Scott.
Scott said the store was covered by insurance, but added that it "isn't there so somebody can destroy your things."
"It's basically theft. Whoever did this stole from us," he said.
Protests began in the wake of the incident that saw 29-year-old father Jacob Blake shot seven times in the back by police officers in Kenosha, Wisconsin last Sunday.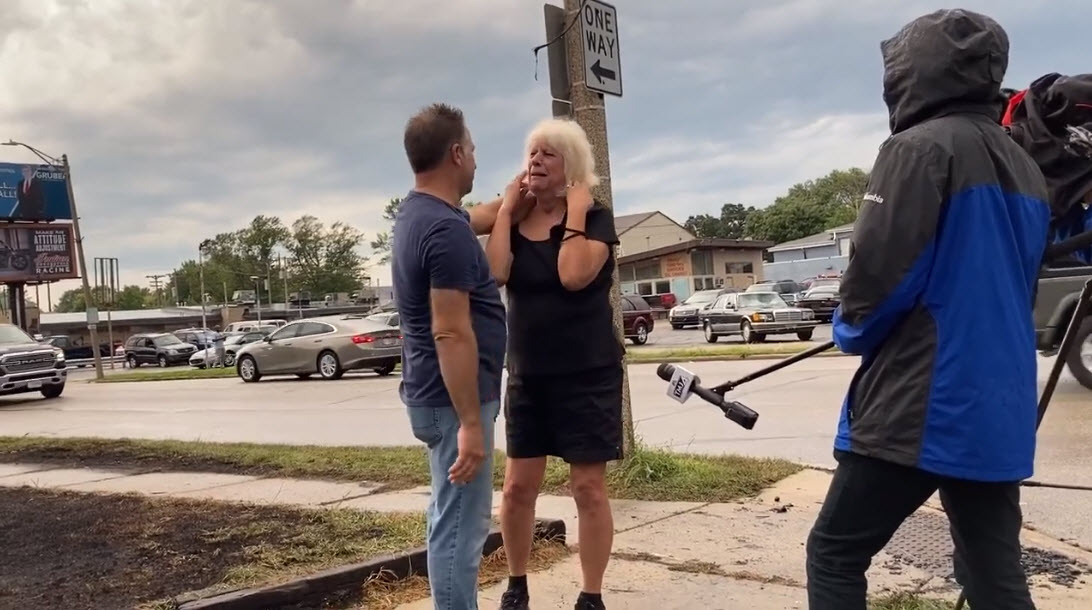 The demonstrations led to the torching of many local businesses, as well as lootings. This comes after the protests following the death of George Floyd at the hands of four Minnesota police officers earlier this year.
The ongoing unrest, while tragic to watch, is further proof that changes need to be made to a system that can see citizens shot and or murdered by those who are supposed to protect them.
Watch Linda and Scott's heartbreaking interview below:
What do you think to the ongoing protests? Let us know in the comments box below.
Meanwhile, share this article on Facebook to send thoughts and prayers to all affected.
The post Owner breaks down in tears after protestors in Kenosha burn down store she's owned for 40 years appeared first on Happy Santa.