Passenger pretends to help dying veteran on bus, steals his money instead
|
Police in Richmond, Virginia are looking for Demontea Chappell after surveillance video showed the 20-year-old stealing from a veteran as he rode a city bus.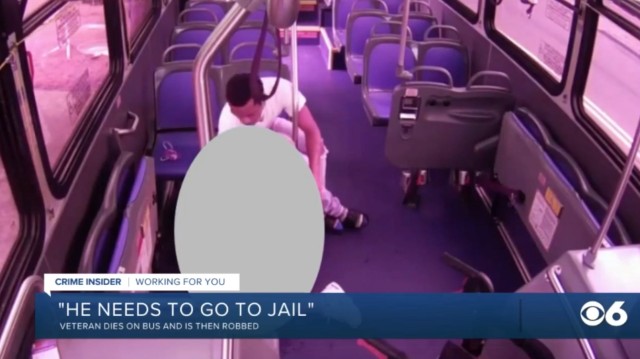 According to local reports, the Air Force veteran had suffered a heart attack while on board a GRTC bus. Several witnesses came to his aid, but eventually left when there was nothing more they could do.
However, one of the good Samaritans stayed behind to "help."
It wasn't until the veteran's family questioned why his wallet was empty that anyone realized the person who stayed behind to help didn't offer any assistance.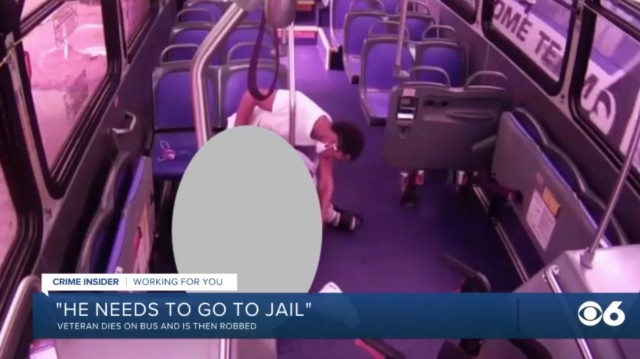 GRTC officials gave the surveillance footage they had from the bus to the police and they saw Chappell take the man's wallet and slip his cash into his own pocket.
Police were able to identify the suspect, and now there's currently a warrant out for Chappell's arrest.
"We in a pandemic where we need to help each other, you know? But no, you take advantage of someone, and you say the person died? That's even worse," Veronica Harris told WTVR.
How could anyone do such a thing? Especially to a veteran?!
Share this if you want to see the suspect brought to justice.
The post Passenger pretends to help dying veteran on bus, steals his money instead appeared first on Happy Santa.