Pat Boone opens up on the loss of his wife Shirley after 65 years of marriage: 'Gosh I miss her'
|
Legendary singer Pat Boone dominated the charts during the 1950s and 60s and gained a legion of fans around the world.
During his decades in the entertainment industry he has worked as a composer, actor, writer, television personality, motivational speaker, and is a New York Times best selling author.
At 86 years old he told the Christian Post that he was writing a book about faith called "If".
At just 19 years old he married Shirley Lee Foley, daughter of country music star Red Foley.
One year later he was thrust into the limelight with his first hit, his version of Fats Domino's "Ain't That a Shame." In 1956 he had a number one single and the only other singer that was ahead of him in the charts at that time was Elvis Presley.
At just 23 years old he had his own show The Pat Boone Chevy Showroom airing on ABC every week for 115 episodes until 1960.
"I was the youngest guy ever to have his own network music variety show, at 22," Boone told Closer.
His career went from strength to strength and he went on to become one of the biggest recording stars in the U.S. and starred in movies such as Journey to the Center of the Earth, State Fair, and The Greatest Story Ever Told to name but a few.
And throughout it all his devoted wife Shirley was by his side, raising his four daughters and working as an actress and assistant director.
The couple were married for 65 years before Shirley died of complications from vasculitis, a group of disorders that destroy blood vessels, at 84 years old.
"Not many people in this crazy business stay married to one person for 65 years, but Shirley went to Heaven ahead of me last year and I'm on my own now," Boone told The Christian Post.
Boone remains in the house they shared for decades with no plans to move but admits he is feeling the loss.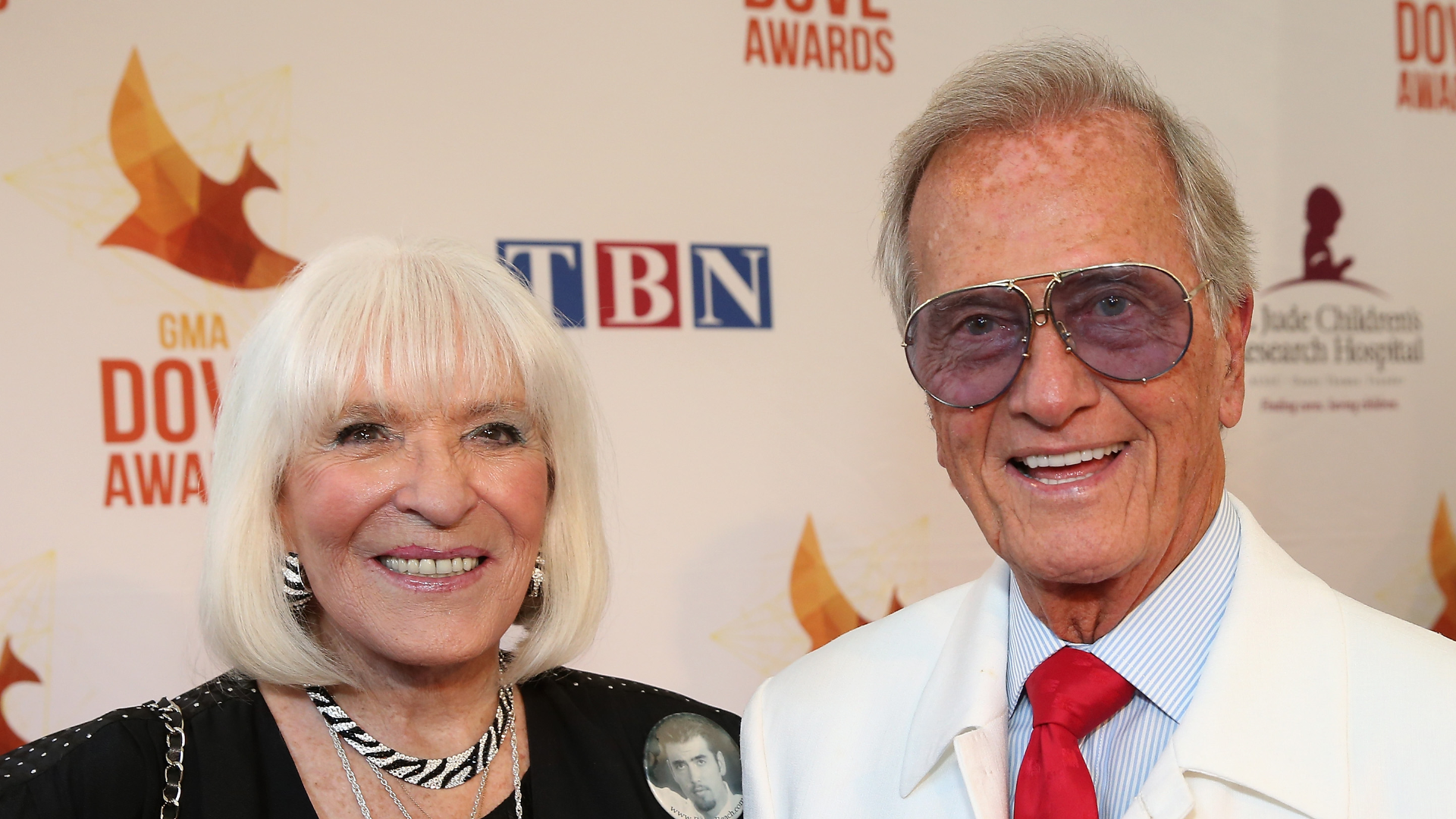 "I'm living here alone with a housekeeper and my dog, a little cocker spaniel," he told Closer Weekly. "Shadow is his name."
He joked that it was just him and his Shadow "all alone and feeling blue," and said: "I'm doing fine. I mean, gosh, I miss [Shirley]."
After the death of his devoted wife Pat he told People: "We lived a wonderful, blessed life together for 65 years. I've parted with my better half for a little while … but we don't die, we just move on to another place, and today was moving day.
"She's changed her address is all and moved to a different mansion that I expect to join her in one day."
The love and devotion that these two shared is both beautiful and inspirational. Rest in peace Shirley.
Please share with all the Pat Boone fans you know.
The post Pat Boone opens up on the loss of his wife Shirley after 65 years of marriage: 'Gosh I miss her' appeared first on Happy Santa.