Patrol officer saves the life of baby boy who stopped breathing after he was born at the side of the highway
|
What many first-time moms don't consider is where they'll be when baby decides to arrive.
When Tiffana Lemaster went into labor her boyfriend Calvin Thompson did all he could to make the one-hour-long journey to their nearest hospital in Roseville, California, in time, but baby had other ideas.
As Tiffana's labor pains intensified Calvin had no choice but to pull over at the side of the highway to help.
Baby boy Ezekiel burst into the world just as California Highway Patrol Officer Phil Dibene arrived.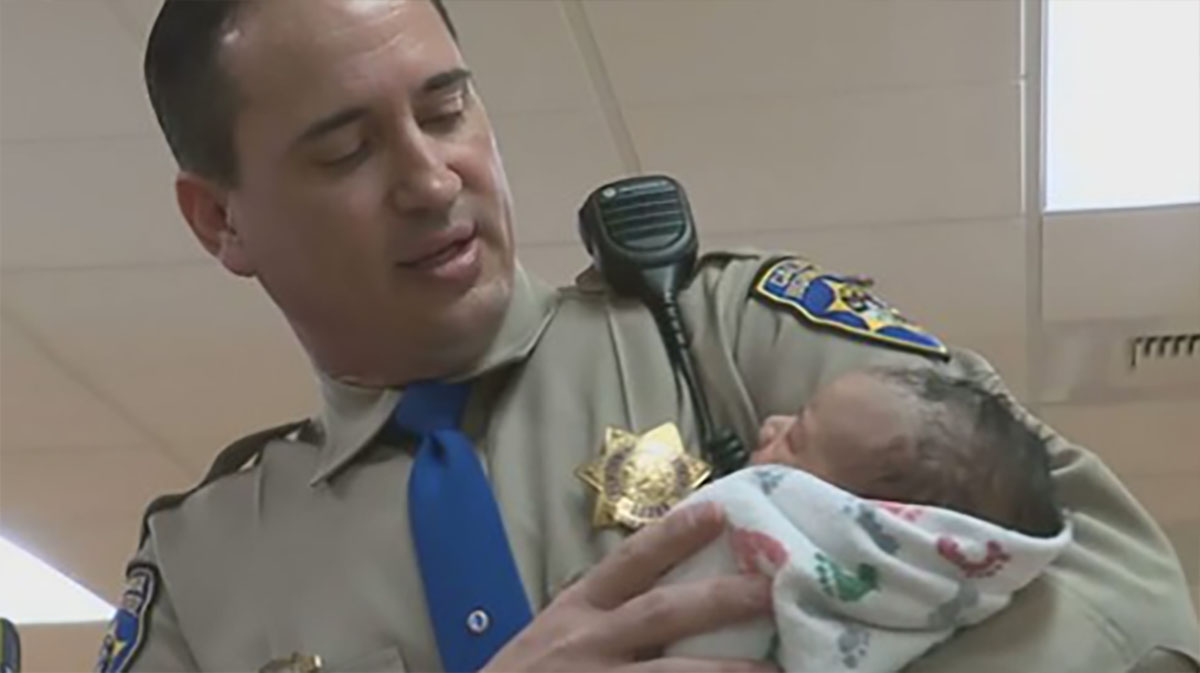 It should have been a joyous occasion but Tiffana recalls the horror when she didn't hear her baby crying.
"I was more focused on [the baby] being on me than I was anything else," she said.
"And then I heard, I don't remember if it was for sure, the dispatch on the speaker of the phone just saying 'Is he, I haven't heard him cry.' And all of a sudden it dawned on me, he's blue. I haven't heard him cry.
"So, at that point…I just handed him to the officer. I just said, you know, fix him. I didn't know what to do," she told ABC 10 News.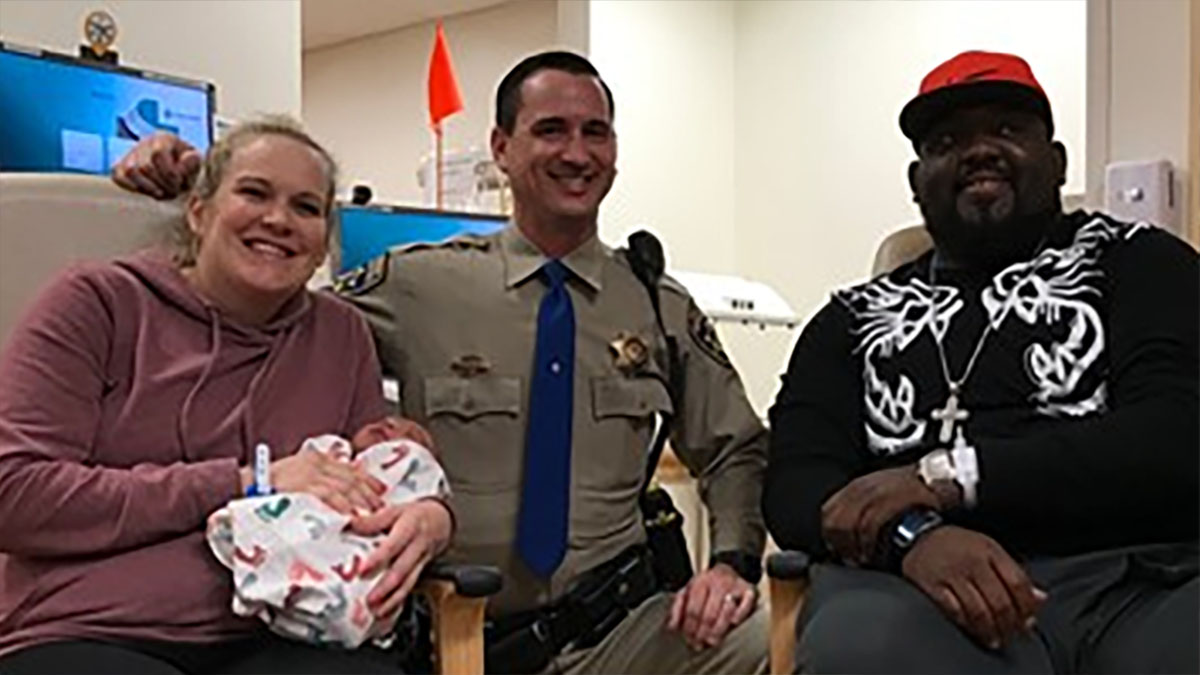 Thankfully, Officer Dibene knew exactly what to do.
"He wasn't crying, wasn't making any noise, wasn't moving," he said. "So, I just started to strike him, strike his back until he eventually dislodged whatever was in his mouth and started to make that beautiful cry."
The officer and father of four was able to unblock whatever had been obstructing the baby's airways.
Just a few days after little Ezekiel was born the family met with the officer again to thank him for his quick-thinking actions and now regard him as a hero for saving their baby's life.
Thank you Officer Dibene for saving this sweet baby's life, and what a wonderful birth story he'll have for when he's older.
Please share to pay tribute to this everyday hero.
The post Patrol officer saves the life of baby boy who stopped breathing after he was born at the side of the highway appeared first on Happy Santa.