Police officers respond to mom's call when almost no kids turn up to son's birthday party
|
[ad_1]

Organizing a birthday party for your child can be a stressful affair, sending out the invites and preparing for a group of children who you aren't sure will even show up.
One mom was so disappointed with the number of children who bothered to show up for her son's birthday she enlisted the help of her local police officers.
The Norfolk Police officers were only too happy to oblige and four showed up to his party for a Nerf ball battle.
Posting about the fun event on Facebook the birthday boy's aunt Cat Vaughan said not many people showed up to Tyler's Nerf war birthday party in Norfolk, Virginia so his mother called the department to invite them to the event.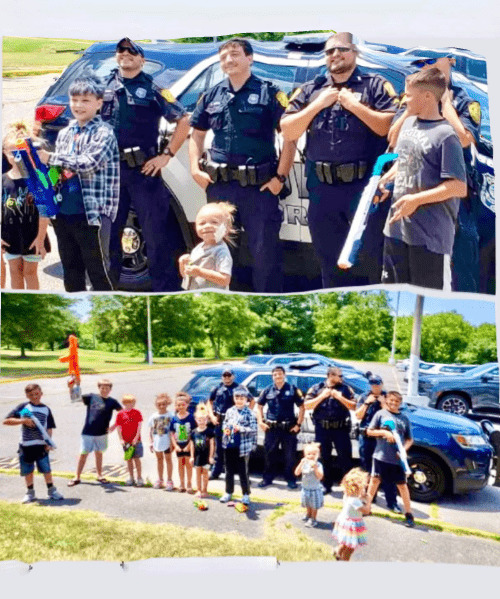 Four officers came out to play with the kids and take photos until another call came in.
"This is something these kids are going to remember forever," the boy's aunt said. "This simple 10 minutes of fun with our officers completely made their day."
Norfolk Police department also took to Facebook to share images of the happy event.
"When officers arrived on the scene the smiles and cheers were off the charts!" the post read.
"His parents told us he's still talking about the cool police officers that came to his party. Thank you to our officers for making this young man's day extra special!"
Such a wonderful gesture from our boys in blue who continue to go above and beyond to serve their local community. Happy Birthday Tyler.
Please share this story if it put a smile on your face.
The post Police officers respond to mom's call when almost no kids turn up to son's birthday party appeared first on Happy Santa.


[ad_2]